Intelligence
How to save time with third-party surveying
August 28th, 2018 by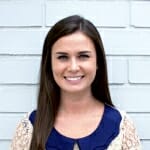 Running a successful business can be extremely challenging, both mentally and physically. It can feel like there are never enough hours in the day or days in the week to get everything done. As a company who works closely with thousands of home improvement professionals, we realize just how hectic the day-to-day can get. In fact, not having enough time is one of the most common objections we receive. What these individuals don't know yet, is that GuildQuality does all the work. Here is how we make collecting, analyzing, and showcasing feedback simple and easy for our members.
Software integration
We recently integrated with Zapier, an online tool that makes connecting applications incredibly easy. This software allows customer information to be automatically uploaded from a CRM into our app. In other words, the most time intensive aspect for members can now be done systematically. Click here to learn more about how we can integrate with your customer management application.
Real-time results
As soon as a survey is completed, it immediately gets sent via email to the member so they can read it anytime, anywhere. Surveys results can also be accessed at any point by logging into our app or site. With real-time results, issues can be addressed quickly and efficiently.
Performance tracking
Comprehensive reporting features allow our members to analyze how their team is performing in the eyes of their customers for all aspects of a project. For example, if you'd like to track how individual employees are performing, you can create a custom report inside your GuildQuality account.
Members can also learn from trend analysis by tracking performance improvements over time. Areas of strength and weakness are easily identifiable with the filter scorecard feature. In addition, members can identify how their customer satisfaction ranks against similar companies in the industry. Not only do we automatically generate this valuable performance information, but we present it to our members in a simple, easy to understand fashion.
Automated marketing tools
We provide a suite of marketing tools to help our members spread the word about their commitment to quality. What's more? We make doing so quick and easy. With the push of a button, Guildmembers are able to publish positive comments and reviews to Facebook and Twitter, as well as personal websites and profile pages.
We make your job easier
It may seem like tackling third-party surveying requires significant time and energy on your part, but in reality, there is little required of our members. We ensure that our process is as efficient as possible so that you can focus on improving your business.
To discuss how we can help your home improvement company, call our team at 1-800-355-9223. If you are ready to start using GuildQuality to improve your business, start your free trial today!
Are your customers telling you the whole truth?
Let's find out
Get started