Guildmembers
Intelligence
Three customer satisfaction reports you should be looking at
July 4th, 2018 by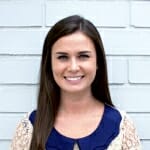 You're gathering feedback from customers, now what? It's time to put some metrics around those survey responses and really dive into what's making your company successful, and what might be holding it back. I recently spoke with our resident reporting expert, Laura Summerlin, and picked her brain on the best ways members of GuildQuality can keep a finger on the pulse of their business without being an analytical prodigy. The following are Laura's picks for the top three reports every member should be looking at today.
Likely to recommend by year
One of the most important metrics is your likely to recommend (LTR) percentage.
Laura shares, "It's a terrific indicator of a company's overall performance, and can be a great differentiator as well."
There are two ways to access this info within your GuildQuality account. The LTR percentage is always available within the Key Metrics section of your account dashboard and within the Scorecard Report.  Filter to compare your LTR percentage by year (or by quarter if you're new to GuildQuality) and you have an easy and efficient way to see trends for this valuable metric.
Employee/department/job type stats
Another favorite of Laura's, and a definite favorite of our members, is slicing and splicing customer feedback data to look at employee, department, and/or job type performance. Not only is this information helpful for owners, but it's also really important information for the entire team to have at their fingertips. There are a variety of ways you can pull this information for your company, but Laura recommends using the Details Report to get a more granular look. Simply toggle through the variety of filters to build your desired report.
Comments help further explore trends
Last, but certainly not least, GuildQuality's Comments Report.
Laura shares, "The Comments Report is like a secret weapon for members. Once a trend is identified, they can get the full story by reviewing their customer's explanations."
As Laura mentions, the Comments Report gives you the opportunity to read candid feedback from your open-ended questions, and additional feedback provided within your survey's scalable statements. You're able to filter the report to view feedback for a specific employee, project type, survey type, question type, or any custom filter you create.
The reports mentioned are all accessible within your GuildQuality account and can be emailed to you and your team on a regular basis with the help of our customer satisfaction push reports. Check out our post on adding value to your surveying program for more tips and tricks for leveraging your customer feedback.
What's your recommendation rate with your customers?
Find out
Start surveying