Intelligence
Why you shouldn't survey customers yourself
March 22nd, 2018 by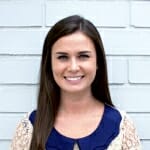 When it comes to gathering feedback from your customers, you might be thinking, "Why don't I just do this myself?" Well, here are just a few reasons why you should leave customer satisfaction surveying to the professionals.
Objectivity
In our experience, customers are more likely to give honest feedback when speaking to a third-party. It can be uncomfortable to give criticism to someone that you have worked closely with, especially if the problem is small. However, it's the little things that separate top-notch builders from the rest.
Objectivity is not only important for capturing honest feedback from past clients – it also helps to build credibility with future customers. A trusted third-party surveyor ensures that the reviews you have online are authentic.
Time commitment
Administering customer surveys is time-consuming and labor-intensive. First, you have to design the survey, then you have to put a process in place to distribute it. Once you get the survey back, you have to review the results, follow up on any issues, and find ways to showcase your reviews. This may not sound like a lot of work, but keep in mind that surveying is a continuous process. It requires time and energy that could be better spent reaching out to prospective customers, finishing a project, or picking up new supplies.
With outside help, the whole process is streamlined and efficient. CRM integration software makes it easy to input project details and customer information. Then, a team of customer service representatives is available to conduct the survey with professionalism and neutrality. As soon as the survey is completed, the results get sent to you in real time and the reviews are automatically pushed to social media. Plus, any issues that come up can immediately be addressed.
High level of expertise
Even if you decide to use technology to simplify your surveying process, a user-friendly, real-time survey program isn't easy to design. If you aren't an expert in coding, and you don't want to hire someone who is, then your best option is to seek the help of a survey provider. A visually-pleasing and simple-to-use survey is going to get more responses, which means the return on investment will be greater.
Once you get your surveys back, you will need somewhere to store the data and analyze it, but a database with these capabilities is not cheap. A third-party service gives you access to your feedback 24/7, and it tracks your performance over time. You will be able to see which employees are performing well and those who are not. With benchmarking, you can see how your company ranks against others in your industry. None of these capabilities are possible by simply storing feedback on your hard drive.
Stick to what you do best
As a company who works closely with thousands of home improvement professionals, we realize just how hectic things can get. It probably seems like there is never enough time in the day to accomplish everything that needs to get done. So, why burden yourself with the task of administering your own surveys? Taking advantage of a third-party surveyor allows you to focus on what's most important, improving your business and providing your customers with exceptional service.
Are your customers telling you the whole truth?
Let's find out
Get started