Intelligence
How to prepare your home for a hurricane
September 7th, 2017 by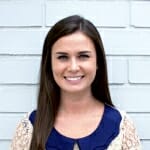 Hurricanes are large tropical storms that form over warm ocean water and often rotate towards land. They can cause immense damage to anything in their path, especially when they reach Category 3 or higher.
Saffir-Simpson Hurricane Scale
Category 1: Winds 74-95 mph
Category 2: Winds 96-110 mph
Category 3: Winds 111-129 mph
Category 4: Winds 130-156 mph
Category 5: Winds more than 157 mph
Peak season in the Atlantic basin starts June 1st and runs through November 30th. Even with modern technology, it's hard to predict the path and strength of hurricanes because there are many factors that come into play. This means it's extremely important to stay informed and have a plan before it's too late.
In the devastating wake of Hurricane Harvey, many homeowners are realizing just how important it is to be prepared. The massive storm that hit southern Texas on August of last year is estimated to have caused over $180 billion in damage. Now, Hurricane Florence is approaching the Eastern coast of the United States with winds reaching 125mph.
According to the Federal Emergency Management Agency (FEMA), there are several steps that homeowners should take to minimize the damaging effects of a hurricane. While making a disaster kit is important, there is much more that can be done. Here is what FEMA suggests that homeowners do:
Know your risk
Develop your evacuation plan
Receive Alerts
To prepare for floods:
Buy flood insurance
Retrofit your home to protect against floods
To prepare for winds:
Remove or secure potential wind-borne objects
Remove trees that endanger your home
Retrofit your home to protect against high wind
Install and use generators safely
To see what these steps entail, read the full Homeowner Checklist here. 
Are your customers telling you the whole truth?
Let's find out
Get started