Guildmembers
Intelligence
Do people consider your customer reviews to be reliable?
January 1st, 2018 by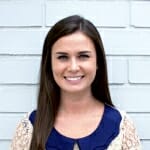 Your business has loads of reviews online, but are they reliable? That's what homeowners and buyers are thinking as they pour over contractors who pop up in their Google searches. They want a service-minded pro, a quality craftsman, and above all, someone who has some credibility with real customers. The following are a few tips to ensure your company stands out as one of the good guys in the eyes of your prospective customers.
Embrace authenticity
First things first, to come across as reliable you need to actually be reliable. Posting reviews about your business is not meant to be an inside job. While sharing fake or even incentive-driven reviews might seem like a quick fix to win over homeowners and buyers in the short-term, it's not doing your business any favors in the long-term. The best way to differentiate your business to prospective customers is through the authentic voice of your existing customers. If you end up getting a few negative reviews in the process that's okay. They lend to your authenticity and can even be a positive way to showcase how you and your business overcome project hiccups.
Don't limit your customer testimonials to your website
Speaking of authenticity, we've all seen home pros who copy and paste their "reviews" directly on their website's testimonial page and call it a day. The problem with this, is that there's rarely any balance to them. The content tends to be positive. Beyond that, there is no way to verify whether or not the reviews were actually written by a customer. Don't limit your customer testimonials to your website. Branch out and stake your claim on sites where homeowners and buyers are looking for contractors, then empower your raving fan base to share their experience with your business there.
Establish a process to generate a solid foundation of reviews
Empowering customers to share their story about your business is the secret to developing a solid reputation. Establish a process, like surveying with GuildQuality, to ensure your customers are consistently given the opportunity to use their voice online. When it comes to reviews, quantity does matter. Red flags are raised for homeowners and buyers when they research a business and only find a few customer reviews sparingly dispersed. Credibility comes with evidence that a business does great work and has a solid customer base.
GuildQuality's third-party customer satisfaction surveying enables our members to capture unbiased feedback from their customers, including reviews. With our full suite of marketing tools, contractors in our community of quality are able to publish comments and reviews from customers to social media sites, and their own unique profile pages which are listed on our Find a Member directory.
Not yet a member? Boost your credibility online and experience our service first-hand with our free trial.
Are your customers telling you the whole truth?
Let's find out
Get started