What millennials look for in a home
October 18th, 2017 by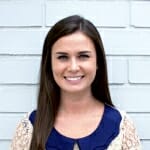 The New Generation of Homeowners
According to the latest U.S. Census, Millennials represent more than one-quarter of the nation's population. They are the most tech-savvy generation in American history, and they possess an annual buying power of more than $200 billion.
At over 83 million people, this age group represents a significant portion of home buyers in the United States. The question is, what are the preferences of these young adults, and how do they differ from past generations?
To answer this question, Northshore Fireplace conducted a study in which they gave Millennials the opportunity to spend play money in order to upgrade the "average American home". As a result, they've been able to determine what millennials value most and what they value least.
Here is how they did it:
Based on the results from 1,000 millennials, these are the most sought-after characteristics in a home.
Technology
New Appliances
Solar Panels/Energy Storage
Smart Home System
Interior Luxury
Large Master Bedroom
Luxury Kitchen
Finished Basement
Exterior
Two Car Garage
Landscaping
Outdoor Deck
Construction
Solid hardwood
Stone flooring
Recently constructed
Property
Above-average neighborhood
Close to major city
Walking distance to restaurants and shops
---
To learn more about this study, click here.
What's your recommendation rate with your customers?
Find out
Start surveying