Intelligence
How to generate high-quality leads all year long
November 13th, 2020 by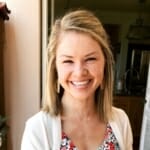 Growing a successful business requires consistency. For contractors in the remodeling, home builder, and home services industries, this can be tricky due to seasonality. Just because you are going through your off season, doesn't mean you shouldn't be focused on continuing to grow your pipeline. Check out the strategies that will help your business generate high-quality leads all year long.
The importance of generating high-quality leads
As you develop your sales pipeline, it is important to focus on improving quality before investing in quantity. Following up with a lead takes time and effort, even if it is low quality. Therefore, if you fail to improve the quality of your prospects, you could be spending time and money only to see little to no return.
On the other hand, high-quality leads are more likely to convert to a sale. If you can foster a consistent flow of these prospects, you can increase both your conversion rate and your lead quantity. That is a win-win. The following strategies will help you generate high-quality leads for your business, even during your off season.
Ask for referrals from current and past customers
Your current and former customers are some of the best sources of high-quality leads, especially during your slower season. They may refer friends, family, or acquaintances who are actively looking for your services. These referrals are likely to be interested in and serious about working with a contractor like you.
You may be surprised at how significant the impact of asking for referrals can be. Some homeowners simply don't think about referring someone to you, but asking can be an effective prompt.
Additionally, many customers are hesitant to make referrals without the reassurance that doing so is okay. Again, asking for them is a great way to show your customers that you are open to working with their friends and family.
Consider incentivizing referrals by offering a discount or other promotion, and make them as easy as possible by providing clear and readily available contact information.
Develop a content marketing strategy
Content marketing is a great way to attract prospective customers and give them a reason to interact with your business, without any immediate commitment. When prospects interact with your content, the first step towards a sale becomes a little easier. Here are a few examples of content you can create:
Video tutorials
Show homeowners how to do basic DIY projects. This is a great way to position your brand as being primarily focused on helping the customer. It also attracts prospects considering DIY who may realize that they are in over their heads and want help from a professional.
Educational blog posts
Blogging is an excellent way to generate high-quality leads. You can share design ideas for homes or preventative maintenance between visits. You can also provide instructional, step-by-step blogs similar to the video tutorials. Blogs can often attract social media shares, which will increase your brand awareness among your audience.
Downloadable guides
Create a guide about how to plan, budget, and execute a project when working with a contractor in your industry. Many homeowners don't know where to start on their home improvement goals or the right time to contact a contractor. Making this a downloadable guide lets you request prospect contact information in exchange for receiving the guide.
Case studies
Document some of your projects and show them off in a video and/or blog post. You can use this as a way to demonstrate a technique or show off what you can do.
Improve search engine optimization (SEO)
Search engine optimization is the process of improving your web content to help it rank higher on search engine results pages. Using SEO to generate leads is a multifaceted project.
Anyone can learn the basics of SEO, and as a business owner, we highly encourage you to check it out. It starts with researching the types of keywords that your audience is using to search.
For example, if you offer kitchen renovations in the Boston area, you may want to target "Boston kitchen renovations" as a keyword. Make sure you are aware of the competitiveness for each keyword. If the keyword you are after is too competitive, look for more specific searches that you can target and still get the best results.
This works well in combination with content marketing. When you know what your potential customers are searching for, you can create targeted content so that it will appear in relevant searches.
This kind of marketing takes time, testing, and may require multiple rounds of modifications before you get it right. When you do get it right though, you'll start to see great results. Consider hiring an agency to help you try more advanced optimization and take some of the burden off your team.
Communicate consistently
Make the effort to maintain consistent communication with your customers and prospects all year long. For many remodelers, home builders, and home service contractors, the winter is a slow time; homeowners are more likely to start projects in the spring, summer and fall, but may initiate them at any point in the year. Your off season is the perfect time to follow up with past customers and offer them a discount for booking a new project.
In addition to your regular communication, consider sending a newsletter informing customers and prospects of current promotions, industry happenings, and business updates. The key to effective communication is to ensure that you are always providing value and in turn, this will help you stay top of mind.
It's a good idea to periodically follow up directly with customers. For example, touch base during a project to gauge satisfaction level with the progress of the job. Do the same after the project is completed. Fostering that relationship helps to ensure that you have a happy customer who is more likely to recommend you to friends and family in the future.
Use customer feedback to improve business processes
Keep tabs on customer satisfaction all year round by implementing a surveying program. GuildQuality allows you to collect customer insight, strengthen your online reputation, and analyze business performance.
More than 15,000 remodelers, home builders, and home service contractors have trusted GuildQuality to ensure excellence and continuous growth all year long. Get started for free with a survey of your most recent 20 customers. Learn more and see how we can help you better understand your customers' needs in order to generate high-quality leads all year long.
What's your recommendation rate with your customers?
Find out
Start surveying