Guildmembers
GuildQuality Success Story: All American Exteriors
March 30th, 2018 by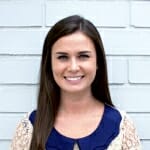 In 2013, All American Exteriors joined GuildQuality through their affiliation with the James Hardie Contractor Alliance Program. It wasn't long before they realized just how valuable online reviews can be.
"The month we joined we ended up earning a $75,000 project because of the customer comments and reviews on our GuildQuality member profile page. Our customer did a Google search, found our profile page, and felt like we were credible and quality-minded professionals," said Thomas Williams, Sales & Operations Manager at All American Exteriors.
Soon thereafter, they felt it was necessary to start surveying all of their roofing, gutter, and window customers as well.
Generating trust with prospective clients
Over the past five years, the GuildQuality member profile page has proven to be a powerful tool for the All American Exteriors team. According to Williams, many customers are already sold on All American Exteriors before he even arrives.
"I think the information helps to set us apart from other contractors. It shows prospective customers that we're professional, we care about the work we do, and we like having great relationships with our clients."
When he comes across a client who is not familiar with GuildQuality, it provides a unique opportunity to showcase his company's commitment to quality. It lets the person know that their feedback will be heard and any issues will not go unnoticed.
Holding the team accountable
All American Exteriors doesn't solely rely on GuildQuality for marketing purposes. Performance tracking metrics hold each team member accountable for their work.
In order to achieve his goal of all five-star reviews, Williams ensures that all employees receive a copy of each survey that is submitted. He also offers bonuses to his employees who get recognized for their exceptional service.
When rewards aren't enough to prevent repetitive issues from happening, Williams isn't afraid of a little negative reinforcement.
"One time we had three surveys in a row where the customer wasn't satisfied with nails being left in their yard and driveway. This is a big pet peeve of mine and I have always stressed to my guys to make sure this is not an issue. I let my teams know that every time we received a survey with an issue with nails, it was a $100 back charge. Guess what? The issue stopped."
Without the survey feedback, this issue could have mushroomed into something much greater. Luckily, Williams and the entire team at All American Exteriors take every ounce of feedback they get, seriously.
"If you're not trying to improve, you're probably about to retire. Surveying our customers has helped bring attention to areas that we can improve on. Everyone makes mistakes, but I believe it's how you handle those mistakes that make all the difference."
---
To learn more about All American Exteriors, visit their member profile page.
What's your recommendation rate with your customers?
Find out
Start surveying