Intelligence
What makes a good home improvement customer?
March 16th, 2018 by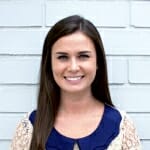 If you could dream up your ideal customer they'd probably be great communicators, flexible, transparent, have realistic expectations, and maybe even bake up a mean batch of brownies at the end of a project. At least that's what I gather from this question on our Answers page: What makes a good remodeling customer?
Pam Palmer of Palmer Custom Builders defines her ideal customer in a post called "10 Winning Customer Characteristics for a Successful Remodeling or Construction Experience." As Pam mentions, most of us in the home improvement space value respect and openness (especially when it comes to expectations and budget) from customers. She also points out another important piece of the "good" customer puzzle; the best customers tend to select their home pro not based on price alone.
"A good customer appreciates that good contractors are professionals and that ultimately, you get what you pay for when it comes to quality and expertise."
Homeowners are becoming increasingly comfortable with paying more for quality. According to Remodelers Advantage, studies show that people will pay an average of 10% more for high-quality products or services. Read their full post, "Remodeling is a Service Business, First".
It's time to ask yourself, would homeowners consider you to be the ideal contractor? I'll fill you in on a little secret; the same qualities you'd love to see in a customer are the same exact qualities a customer would love to see from you, including the delicious baked goods. Focus on delivering quality craftsmanship and customer service to ultimately win over the type of customers you dream about.
What's your recommendation rate with your customers?
Find out
Start surveying