Announcements
Guildmembers
The 'Gold Medal Entertainment Spaces' photo contest winner is…
March 28th, 2018 by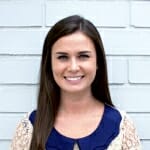 Thank you to everyone who participated in the 'Gold Medal Entertainment Spaces' photo contest! There were so many amazing projects submitted and we enjoyed looking at each and every one of them. Congratulations to the winners!
Gold Medal: Sierra Classic Custom Homes
"Sierra Classic Custom Homes is proud to present our extremely popular "Four Seasons Room." This versatile living space can be added to many of our custom floor plans. The room is designed in a way that it can be opened to the conditioned living space of the home to provide additional room for larger gatherings or parties. The room is outfitted with a separate HVAC unit to allow for individualized climate control. Conversely, the room may also be closed off from the living space and opened up to the outdoors on good weather days. Finished with wood-look tile floors, a stately, stone fireplace, stained wood ceilings, multimedia speakers and a flat screen television; this room definitely qualifies as an exceptional entertaining space."
About the winner
Sierra Classic Custom Homes is a full-service, custom homebuilder that has been building stunning, custom homes in the Central Texas and Houston areas since 1989.
Silver Medal: McClurg Remodeling & Construction
"We created an outdoor entertainment area, adjacent to the pool, where family and friends can catch some shade, while grilling up their favorite summer (or winter) BBQ. With plenty of seating for entertaining and watching the games, this gathering space with a custom vaulted ceiling and fan is the perfect place to retreat to when a break from reality is needed" – McClurg Remodeling & Construction
Bronze Medal: Gabriel Builders
"Located on the second floor of the Gabriel Builders Showroom, this handcrafted theater is a beautiful addition. The comfy leather seats are perfect for relaxing with a nice bowl of popcorn while you watch your favorite film. The rustic wood details mixed with the traditional brick bring a warm feeling to the space. State of the art technology delivers the full theater experience from the comfort of your own home. There's not a bad seat in the house! The only downside to this custom home theater? Trying to decide which movie to watch first!" – Gabriel Builders
---
To see the rest of the results, visit the polling page. Feel free to contact us with any questions!
What's your recommendation rate with your customers?
Find out
Start surveying