Intelligence
Facebook Tips for Remodeling Professionals
September 22nd, 2017 by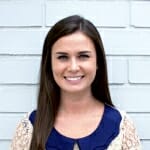 It's no secret that social media is changing the way businesses, both big and small, connect with their customers. Facebook, the largest social media platform that exists, allows companies to target the exact demographic they are interested in and do so cost-effectively. Besides the advertising opportunities, Facebook is great for building credibility and engaging in two-way communication. Here are some tips, specifically for professional remodelers, to effectively utilize Facebook.
Consistency
Simply creating a Facebook page is not good enough. It is important to frequently post new content and always keep the page information up-to-date. If a consumer sees a page with no activity, they might assume the company has gone out of business.
Two-way Communication
Facebook is also incredibly useful for communicating with customers. Traditional marketing channels, such as television and print advertising, only allow for one-way communication. With Facebook, customers can easily ask questions and give feedback by sending direct messages, commenting on posts, and leaving reviews.
Variety
Today's consumers are constantly being exposed to media buzz everywhere they turn. It is important to vary the content you post, while keeping it relevant to your audience. As a remodeler, pictures and videos are extremely helpful.
Here are some examples of what to post. 
Photos/videos of projects
Links to company website
Educational information
New products
Community events
Testimonials
Special offers
---
Need more convincing? Read "Why your residential construction business needs social media".
Are your customers telling you the whole truth?
Let's find out
Get started