Intelligence
Three areas of concern customers have a difficult time telling you about [2019 update]
September 4th, 2019 by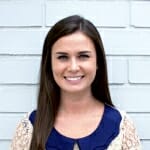 For the most part, people don't enjoy conflict. When a homeowner sets out to remodel their home, have new siding installed, or have a pool built, for example, they're not looking to nitpick with the company they've selected to do the job.
You'll need to discuss the major parts of a project, like budget and schedule, but what about the other, harder to define aspects of the job?
In our current economy, customer experience reigns supreme. And a company that fails to provide a great customer experience can expect its fair share of public criticism. While avoiding criticism altogether is virtually impossible, paying close attention to customer satisfaction is a great way to maintain the customer experience you work so hard to provide.
But what about the little things here and there that customers might not voice? Details make a difference, after all, and customers may be reluctant to share concerns that they consider small or insignificant (or that they're simply not comfortable telling you about).
Wondering what your customers might have a hard time talking to you about? Take a look at our list of top customer concerns.
Top three areas of customer concern
1. Professionalism
The character of your company matters to your customers. Professionalism transcends your interaction with a client; it needs to be a quality present throughout your company. Aside from looking polished, true professionalism stems from how well you and your team deliver customer service.
GuildQuality member Window Nation provides substantial customer service training company-wide to ensure unvarying professionalism.
Harley Magden, co-owner and CEO of Window Nation, says, "Every member of our team is equipped with a 100-page manual which outlines how to perform in-line with Window Nation's standards throughout a variety of scenarios. This helps to ensure our delivery of customer service is consistent throughout the company."
A lack of professionalism can be quite personal, so don't assume that everything is fine simply because you don't hear about it from your customers.
Following Window Nation's lead and creating an extensive customer service manual is a great way to educate your team members and provide them with the resources they need, but also consider the following additional options:
Ask specifically about professionalism in customer surveys.
A third-party customer satisfaction survey is one of the best ways to learn how your customers really feel. Customize your survey to ask about the professionalism of each person your customers interact with as well as the professionalism of your company's processes.
Encourage professionalism from the ground up.
Written guidelines and best practices are important, too, but actions sometimes speak louder than words. Ensure that professionalism becomes part of your company's culture by modeling the behavior you want to see.
2. Job site cleanliness
Avoiding unspoken tension with a customer can be as simple as picking up after yourself. It's a small thing, but think about it this way: Do you want soft-drink bottles, dropped nails, and dust to overshadow your company's craftsmanship?
Training your staff to treat each project as if it's their own home is critical. Your customer might not tell you about the trash they had to pick up after your workers, but they'll probably tell their neighbors and friends. Keep in mind that customers are more likely to share bad experiences than they are the good ones.
Here are a couple of handy tips for making sure that all job sites are spick-and-span at the end of the day:
Provide each team with a daily checklist.
Job site cleanliness issues usually aren't intentional. The end of the day can creep up quickly, and by the time five o'clock rolls around, your crew members likely just want to get home. A checklist makes the end-of-day procedures easy to remember.
Institute two cleanup times.
Depending on the work being done, an end-of-day cleanup may take quite a bit of time. Encourage your crews to do a mid-day pick-up, perhaps before they break for lunch, to keep the job site more orderly and easier to straighten up before they head home.
3. Communication
A customer's feelings about your company can be tarnished when they contact your office and don't receive a timely response. Also make sure that your customers have a solid point of contact for questions or concerns.
A dedicated job foreman, project manager, or account manager can help prevent the confusion and mixed messages that negatively impact your customers' overall experience with your company.
Check out these tips to make the communication process easier:
Have multiple ways for customers to communicate with your team.
Make sure that your clients can reach a person via phone, email, and text message—and if possible, via chat on your website. People prefer different modes of communication, and your best bet is to be accommodating to as many as possible.
Set communication expectations up front.
Frustrations around communication often arise because a customer has a different expectation of what a timely response looks like. Before work on a project begins, clarify with your customer how they prefer to receive updates as well as the best way for them to contact you. Also let them know how quickly you typically return emails, voicemails, and text messages.
The bottom line
The best builders, remodelers, and contractors understand that the key to keeping clients happy depends on cultivating a trusting relationship with them. Appointing a point of contact that communicates with your customer on all critical aspects of their project and provides progress updates, will instill dependability. No one will accuse you of oversharing details; though keep in mind, it's important to keep it simple.
To really know how well your company is performing in all customer concern areas, consider surveying your customers. Ask specific questions about your company's professionalism, cleanliness, and communication. Review each response with your staff and begin addressing areas for improvement.
What's your recommendation rate with your customers?
Find out
Start surveying