Intelligence
How to write an effective job post
September 19th, 2018 by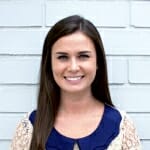 Recruiting talented employees is essential for growing businesses, but for those in the home services industry, it's becoming increasingly difficult.
Our latest Market Predictions Report revealed that, for the 10th quarter in a row, home builders, remodelers, and home service professionals are struggling to find and hire qualified labor. In fact, more than 60% of respondents rated the availability of qualified labor as "Poor" or "Horrible".
Given these circumstances, it's important to use the right tools and craft the right messages to attract top talent. Finding suitable employees takes time and effort, but there are certainly ways to stay ahead of the game. In the latest issue of ProRemodeler Magazine, we provide several tips for crafting effective job postings in the home improvement industry.
Here are a few key takeaways:
Hone in on the job title
Use bullet points to your advantage
Address desired skills and competencies
Highlight company culture
Keep company-specific needs in mind
Once you've crafted your job posting, you need to find the right places to post it. What many home improvement professionals don't know is that large online job boards are mostly ineffective for hiring trade positions. In addition, the cost of these job boards can become burdensome if you don't carefully monitor your budgeting requirements.
On the other hand, industry-specific job boards benefit both parties. These sites are easier to navigate and cater to individuals with a niche set of skills, such as a masonry or carpentry. We created a free job board for our community of remodelers and contractors to help them keep up with their growing demands, and it has proven to be a successful resource. 
---
To learn more about writing job postings, read the full ProRemodeler article here.
Are your customers telling you the whole truth?
Let's find out
Get started