Intelligence
Will my customers be bothered by surveying?
July 11th, 2018 by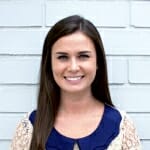 Every business needs customer feedback to make improvements and be successful long-term. While this notion has been around for decades, the rise of the digital age has renewed its importance. Online reviews are necessary to develop credibility with potential customers, especially for residential builders and contractors. Without feedback, there is no way of knowing how you are performing or where you need to make improvements.
It can be intimidating to begin collecting feedback for many reasons, but the benefits are extremely valuable. One concern that some home pros have when it comes to customer satisfaction surveying is "I don't want to bother my customers". Here are a few reasons why this isn't going to be a problem.
Our process is proven.
Today, the average survey response rate is about 33%. For email surveys, this percentage drops to 30%, and for phone surveys, it drops even further to 18%. At GuildQuality, our response rate is about 70%, and there's a reason it's so high. We have been in business for over 15 years and during that time we have designed a surveying process unlike any other.
One of the main reasons that survey response rates have drastically decreased over the past several years is because of the way they are created and administered. Mobile devices have changed consumer expectations and behavior, and many businesses are not taking these changes seriously. However, we are constantly making improvements to our surveying process so that we can achieve honest, candid feedback for our members.
Our surveys are short and simple to complete, and our team of surveyors is highly trained in gathering feedback in a respectful manner. No customer of yours will be contacted if they do not wish to be. Our goal is to not only improve your business but to convey to your clients that you truly care about their opinions and overall satisfaction.
Your work is important.
Even without our proven process, the percentage of customers who want to provide feedback would be very high. Why? Because your work is important. Many contractors underestimate how significant the work they do for homeowners is. These are not customer satisfaction surveys for a cup of coffee or a class at the gym. A home is generally the most expensive and valuable asset a person owns, so any work they have done is not just a purchase, its an investment.
When we get a new addition to our surveying team, they are always surprised by the number of homeowners who want to complete their survey. As long as they give us a few seconds to describe who we are and why we are calling, the vast majority are happy to comment. What most contractors don't realize is that customers appreciate when they feel like their voice matters, and third-party surveying is a great way to make that happen.
What's your recommendation rate with your customers?
Find out
Start surveying