Guildmembers
I'd like to thank…
February 12th, 2020 by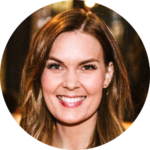 I'd like to thank…
Hollywood's award season has drawn to a close, but we're just heating up. Over the years, we've learned some compelling lessons about awards and recognition that apply to any industry.
According to the Harvard Business Review1, "A decade of research proves that happiness raises nearly every business and educational outcome: raising sales by 37%, productivity by 31%, and accuracy on tasks by 19%."
However, the U.S. Department of Labor reports2 that the main reason people leave their jobs is because they don't feel appreciated. And a Gallup workplace survey3 reveals that employees who feel overlooked are twice as likely to want to quit.
So, how do we make employees feel valued?
1) On a regular basis
At GuildQuality, we're proud to embody our company values, and we encourage our peers to be "Values Champions". When someone goes out of their way to demonstrate one of these values, their coworkers can nominate them, share their story, and the whole company cheers them on.
We also practice what we preach by sending our members a satisfaction survey each year. In these surveys, members can shout out anyone they've had a positive experience with and we can all celebrate together.
These are quick, zero-cost ways we like to keep up morale and foster more workplace satisfaction on a daily basis.
2) With a bigger impact
In the Gallup survey we referenced before, over half of employees indicated that public recognition from a direct or senior-level manager meant the most to them. And in the Bridging The Appreciation Gap study5, employees named "Gifts" and "Words of Affirmation" as their favorite ways to receive that recognition.
At GuildQuality, we host an annual company party in January, affectionately named "Festivus." (We've got more than a few Seinfeld fans here.) While we don't participate in an airing of grievances, we do share our own version of feats of strength – by handing out awards from our President, Paul Plaia!
Without further ado…
We're proud to announce this year's GuildQuality Festivus Award Winners!
Top Business Development Representative: Hannah Harden
Hannah won this honor by scheduling the most completed prospective new member meetings. This also resulted in the most new member additions for 2019. She has since been promoted to Inside Sales Executive. Her teammate Nickolette said, "She does so well because she delivers a remarkable experience every time she is on the phone! She is so awesome people just can't say no!"
Top Inside Sales Executive: Tess Bernardi
Tess closed 2019 with the most new revenue and the highest new member addition count in GuildQuality history. She has also been recently promoted to Senior Sales Executive. Bryan shared, "I had the privilege of having Tess on my team when she first arrived. Training her was easy because she was the most curious and hard-working person I've ever managed. She embodies the value of 'Don't just keep doing it; do it better.' And now she gets to say that she has done it better than anyone who has come before her!"
Top Field Sales Executive: Lois Levine
Lois had the most new members who completed the qualification process and entered the Best Pick Reports home service directories for 2019. Lois is a friendly face and a dedicated team member. Her coworker, Brandy, recently shared a time when we were struggling to get in touch with a member for some important information. Lois visited them in person to explain the situation and get everyone back on track. Her personal touch and attention to detail are some of the primary reasons why she and our company are so successful.
Overall Values Champion: Brandy Coble
Brandy earned the distinction of "Values Champion" because the highest number of people nominated her for living out our company values in 2019. As a perfect example, here was a nomination from Greg about Brandy's ability to Have Fun While Working Hard: "This value may as well be called 'The Brandy Coble' value. Even when dealing with unpleasant situations, I am always left in a better mood after a conversation with Brandy. Furthermore, I have had more than a few customers tell me how professional and pleasant she is and how refreshing it is that she clearly enjoys her job."
President's Award: Ryan Pedersen
Our president based this award on elements of both our mission and values. Not only did Ryan bring on a large number of new members, but he also did it by always putting our members first and by being an ambassador of our values. In Paul's words, "He's always advocating for our members and is the first to challenge something if he feels it is not in their best interest. They're the reason he comes to work every day and it shows." That level of integrity extends to our internal teams as well. Lauren said, "Ryan demonstrates so many of our values in every interaction I have with him. I come to Ryan often when I have questions about Five Star Rated. He not only takes time to answer my questions but he also proactively helps me get things done."
How have you inspired your employees?
Have you tried inspiring your workforce through an awards system? Maybe you've done daily or weekly shoutouts in company meetings? We'd love to hear more about what has (or hasn't) worked for you.
Awards are popular among partners, and we even love powering our own Guildmaster Awards each year. We know how much that recognition of quality means to our members. Why not apply a similar practice for your deserving employees?
Many of our members recognize employees based on GuildQuality customer satisfaction results. We can help you power an award that best fits your company, too!
Data Sources:
1) https://hbr.org/2011/06/the-happiness-dividend
2) https://news.gallup.com/businessjournal/12577/Be-Nice-Its-Good-for-Business.aspx
3) https://www.gallup.com/workplace/236441/employee-recognition-low-cost-high-impact.aspx
4) https://www.rewardgateway.com/press-releases/news/the-social-recognition-disconnect
5) https://blog.bonus.ly/nas/content/live/gqblogreciation-at-work
Are your customers telling you the whole truth?
Let's find out
Get started