Life at GuildQuality
What does it mean to have an empowered work environment?
May 31st, 2018 by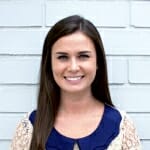 Imagine a job where you have complete control over where, how, and when you work. It sounds ideal, right? This philosophy, also known as a Results Only Work Environment (ROWE), is growing in popularity among businesses here in Atlanta. At GuildQuality, this has been the way of life for over 10 years, and it came to fruition as a result of two things:
Geoff's desire to avoid infringing on his employee's personal freedoms
A desire to be more efficient in spending during the recession
You may be wondering, how do you get anything done with so much flexibility? If so, a ROWE probably doesn't suit you. It takes a certain type of person to excel in this climate, and GuildQuality's hiring process is reflective of that. Once hired, employees are fully trusted to make smart decisions about the nature of how they work. More importantly, they are expected to meet their objectives that are clearly defined.
It turns out, an empowered work environment cultivates happy employees who are willing to work hard for their freedoms. If you don't believe me, take a look at the AJC's list of "Best Places to Work in Atlanta", and you'll see GuildQuality's name on it for the past six years.
More on this
Want to learn more about how to create a culture of empowerment? Check out Geoff on this PowerTips Unscripted Episode with Victoria Downing and Mark Harari from Remodelers Advantage.
Are your customers telling you the whole truth?
Let's find out
Get started