Intelligence
What is social proof? (And how can home services providers build it?)
July 27th, 2021 by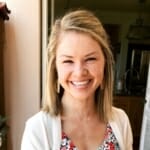 Have you ever done business with someone purely because they have a reputation for being good at what they do? Have you ever looked at online reviews before making a buying decision? Have you ever asked around to find out what others prefer before choosing something for yourself?
If you've done any of that, you've already had experiences with social proof. And if your buying habits were affected by what others shared, then you already know the power of social proof.
Social proof can win business—especially for home services providers.
In this article, we'll explain what social proof is, why it works, and a few ways you can incorporate it into your marketing plan. If you're ready to learn about one of the most powerful ways to win over homeowners, keep reading.
What is social proof?
Social proof is based on the idea of normative social influence. People have a natural tendency to go with the crowd. Sometimes that's to fit in or be accepted. And sometimes it's just logical.
If everyone else thinks one restaurant in town is the best, then the food is probably good. As people talk, sharing their opinions on and offline, that restaurant gets a reputation. And as that reputation grows, more people eat at that restaurant.
That's social proof.
That restaurant will win over new customers purely because existing customers think highly of the food. They'll tell their friends and family, write online reviews, and the restaurant might even choose to include quotes from happy diners on its website.
All of that contributes directly to ROI, making social proof a powerful way to grow a business. What's more, contractors, remodelers and home builders can use social proof to win over new customers, just like that hypothetical restaurant.
There's science to back up the idea of social proof.
Social proof in marketing
Social proof creates trust. When homeowners trust you, they'll be more likely to buy from you.
The important question is, how do you harness the power of social proof to win new business?
There are several ways. Some of the most common methods include things like online reviews, testimonials (which you can include on your website) and referrals. The key ingredients are the same in each case. New customers are relying on the positive experiences of past customers to make a buying decision.
Does social proof work?
In the world of marketing, everything comes down to data. A marketing strategy only works if you can prove it works.
How does social proof hold up? Let's take a look at some compelling numbers.
97% of customers check online reviews before making a purchase.
93% of customers report online reviews influence their purchase decisions.
Word of mouth accounts for 13% of consumer sales and up to $6 trillion in annual consumer spending.
Folks pay attention to what their friends, neighbors and even strangers think about products and services before deciding to buy. As a home services provider, you can't afford to ignore social proof. Instead, you need to proactively include it in your marketing plans.
5 ways to grow your home services business using social proof
The goal of social proof is to show that past customers are happy with your work. Here are 5 ways you can start creating social proof, encouraging your already-pleased customers to market for you.
Conduct customer feedback surveys
Customer feedback surveys are an excellent tool, not just for social proof but for bettering your business. Surveys shed light on the experiences your customers have when doing business with you.
You'll find out if your services meet expectations or fall short.
Using that information, you can make everything about your business better—from customer service to timelines to pricing. In that sense, customer feedback surveys don't just provide you with social proof. They also make it more likely you'll get even better survey results in the future.
RELATED: Top 5 reasons you should be collecting customer feedback
Encourage customers to write online reviews
Online reviews (like Google reviews) are a powerful way to demonstrate social proof.
Encourage your customers to leave a review of your business when you're done with the project. You can do that with a verbal request, an email, or both. Just don't incentivize customers to leave reviews.
It undermines the validity of your reviews if folks find out you were paying for positive reviews. Instead, rely on the quality of your work combined with a polite request.
Use visuals to showcase past projects
It's nearly impossible to explain construction, renovation or building processes using words alone. Visuals add a lot to plain text.
We suggest using images and videos (with the homeowner's permission) to show your work at all stages. Homeowners love before/after pictures and videos. They'll really get your target audience's attention.
Social media is a great place to post pictures and videos. Or you could have a page on your site dedicated to case studies and recent projects. In it, embed time-lapse videos, before/after images, and any other media relevant to explaining the build processes.
You could also add explainer videos and pictures to your blog articles, social posts and YouTube channel.
Display your trust seals, badges, accreditations & awards
Do you have any awards, recognitions, accreditations or endowments from past projects or partner organizations? For example, badges from certification or award programs such as a Guildmaster Award, the National Association of Home Builders (NAHB), or the Associated General Contractors.
If you do, make sure to let potential customers know about them. Display these proudly on your site and mention them in marketing publications.
Customers see those kinds of achievements as an indication of trust, excellence and credibility.
Build a strong social media following
Social media is a strong marketing avenue for social proof. Social networks like Facebook, Twitter and LinkedIn have millions of users. You'll almost certainly find plenty of potential customers in these online communities.
That is, if you know how to engage with them.
Actively post to your social media account. Share pictures, videos and quick tutorials. And when homeowners ask questions or leave comments, reply to them. That kind of engagement is marketing gold. Don't waste it!
Final word
Social proof is an easy way to win new customers. After all, you already have happy customers.
But social proof won't happen all on its own. You need to be proactive, encouraging your customers to share their feedback in places where potential customers will see it.
And the tips in this article are a great place to start.
KEEP READING: The contractor's quick start guide to email marketing
Are your customers telling you the whole truth?
Let's find out
Get started