Announcements
Video: MarketSharp's GuildQuality Export/Import feature
April 6th, 2012 by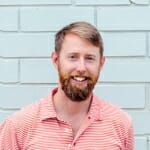 The good folks at MarketSharp produced this excellent, short video showing off their GuildQuality import/export feature:
A great many of our Guildmembers use this feature to help them stay current with their surveying. If you're a MarketSharp user and not yet using it, check it out. If you're not familiar with MarketSharp, you can learn more about them here.
From their website:
MarketSharp is a contact and business process management software solution that will cost-effectively increase your remodeling business performance by lowering lead costs, increasing closing ratios, and improving overall office efficiency!

MarketSharp empowers you and your team with advanced functionality in lead generation and marketing; searching and filtering for instant data retrieval; lead, customer and job tracking; production and service management; and reporting and data analysis. Bottom line: It is the 'All-In-One' WEB-BASED Software, specifically developed for REMODELERS, guaranteed to get you more leads, track all your contact/job data, manage production and service and increase office efficiencies, plus report on your performance.

If you want to maximize the effectiveness of "every interaction within your company" whether it's admin, marketing, sales, production or service… Look to MarketSharp!
What's your recommendation rate with your customers?
Find out
Start surveying