Intelligence
The value of third-party surveying
May 25th, 2017 by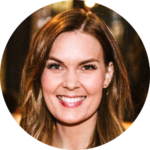 Why third-party surveying matters.
When it comes to third-party surveying, you might be thinking, "Why should I pay someone to do this, when I can do it myself, at no cost?"
Sure, you're likely capable of collecting feedback on your own, but is it really costing you nothing? Probably not. In fact, here's what it's likely costing you.
Time & Energy
Reaching out to every customer in order to get accurate feedback costs you time and energy. Just think, every hour you spend contacting customers, asking questions, recording responses, and organizing that data, is an hour you're not spending finishing a job, closing a new deal, etc.
Validity
Even if you already have an internal surveying process in place that isn't a time-suck, chances are, you're not getting nearly as many responses as you could be. Nor are you getting the most honest feedback. Newsflash, people are a lot less willing to talk about their experience with a company, to an individual who works for the company they're talking about…especially if their feedback isn't positive (which by the way, happens to be some of the most valuable feedback).
And when customers do provide commentary, it's often less honest and/or detailed than it would have been had a neutral, third-party company reached out, instead. Knowing this, consumers often disregard customer reviews that live solely on the company's webpage – unless there's some proof of validity.
Don't believe us? here's what John Wilding, Owner of FAS Windows & Doors, had to say about the value of third-party surveying.
"[Third-party surveying] adds legitimacy to reviews and ratings. If you visit someone's website and it says, 'Ted from 1998,' or, 'Bill from Florida,' under a review, for all you know, those people could be from the same office, or even made up. The fact that the reviews on our website link back to our GuildQuality profile page, adds a lot of validity."
Data
The truth is, surveying is only part of the feedback process, and, it's actually the easier part. In order for customer feedback to be valuable to a business, it needs to…
Be stored somewhere that's easy for you and your team to access and navigate
Be organized/presented in a way that allows you (and others) to pinpoint strengths and weaknesses, trends, etc.
Fortunately, third-party surveying automatically stores and organizes customer data for you, and offers customizable reporting and marketing tools, as well!
As you can see, using a third-party to survey your customers saves you time and energy, and helps you promote your brand. To learn more about GuildQuality's surveying software specifically, click here.
---
To read the rest of John's story, click here.
Are your customers telling you the whole truth?
Let's find out
Get started