Intelligence
Four ways to use customer testimonials in your marketing
March 15th, 2019 by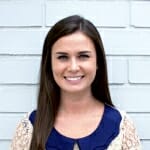 When a homeowner begins considering a remodeling project, or a home buyer starts looking to purchase or build a new home, the first place they'll go to narrow down their search is the Internet. The Internet gives homeowners and prospective buyers access to endless valuable information about the companies they're considering, including what many consider the most valuable kind of info – feedback from previous customers through online testimonials.
According to a study by Dimensional Research, "90% of respondents who recalled reading online reviews claimed that positive online reviews influenced buying decisions, while 86% said buying decisions were influenced by negative online reviews."
These very large percentages tell us two things: 1) people are highly influenced by positive and negative online reviews, and 2) giving potential customers access to reviews about your company can set you apart from the competition.
If you think about it, it's clear why people look to online reviews during before hiring a contractor or builder. Most people won't even see a movie without reading reviews beforehand, so why would they do any less when they're about to invest their hard-earned money in their home?
Now that we've established the importance of online reviews, let's explore how to use them to your advantage to entice prospective customers.
An article from Pardot, a B2B marketing automation company, shares several different ways to use customer stories in your marketing. While this article focuses on B2B companies, we believe there are several great takeaways that apply to marketing to homeowners and buyers, as well.
1. Arm your sales team
When your sales reps go into a home to speak with potential customers, provide them with collateral that includes actual testimonials from a handful of previous jobs you performed. Take this one step further by creating personalized pieces that have specific and relevant testimonials for each prospective customer by location/neighborhood, job type, job size, etc. Letting homeowners see firsthand that you have both experience and happy customers is a great tool to arm your sales team with when they're trying to make the sale.
2. Update your team's email signatures
For most companies, the email signature is often overlooked and under-utilized. While its primary use is to share contact information, it's also a great place to feature testimonials about your company. Your team members' signatures are part of every single email correspondence with both prospects and customers, so why not use that space to your advantage? Email signatures for your sales team should include a link to customer testimonials on your website, a review site, or one of your social media accounts. For team members that communicate directly with your customers, include a request for them to give your company a review.
3. Display updated customer feedback on your website
Hiring the best writer in town to craft a bunch of copy about how great your company is, and then displaying it every page of your website is great, but nothing is more convincing to prospective customers than authentic, public praise from previous customers. Although featuring customer testimonials on your website gives prospective clients valuable info about your business, it's important to ensure that those testimonials aren't outdated. For instance, when a person visits a website and sees a review from "Mary Smith, January 2007," chances are, they're not going to put much stock in that review, no matter how good it is. Keep the reviews on your site up-to-date and display them in a way that makes it clear to visitors that they're A). recent, and B). from actual customers.
4. Push positive comments to social media
Keeping up with social media may seem like a full-time job. Creating engaging content is hard work, but it's great for building relationships and brand awareness. If you're struggling to come up with ideas about what to post, why not share positive feedback or recent project photos? Also, be sure to monitor your social media accounts to see what your customers are saying about you – good and bad. If they're singing your praises, tell them thanks! If they have a problem, respond quickly and professionally to fix the situation ASAP.
These are just some of the ways you can incorporate customer feedback into your marketing strategies, but the possibilities are endless! With a little creativity and effort, you can turn those online reviews into revenue for your company.
What's your recommendation rate with your customers?
Find out
Start surveying