Announcements
Update to Facebook Reviews Tab and WordPress Plugin
June 19th, 2018 by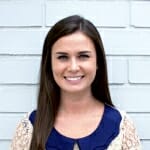 As GuildQuality makes moves towards improving and updating our programs, we are constantly introducing new and exciting features, like our Review Encouragement Program through Facebook and Google, as well as our new addition of Area Mailers for driven leads.
Part of growth is knowing what doesn't work anymore, and redirecting healthy efforts towards new growth while trimming back on outdated features. Based on recent developments on both platforms, we are no longer going to be supporting our WordPress plugin and our Facebook Reviews Tab.
WordPress Plugin
WordPress supports our standard review widget embeds, all of which tie directly into your profile page, letting you display reviews on your website.  These are better in many ways already than the WordPress plugin, and we'll be making further improvements to them in the future. As such, the WordPress plugin will soon be retired, and we will no longer be updating it or fixing any bugs associated with its use. We recommend uninstalling the WordPress plugin, and instead, switching to our standard widget embeds to avoid any issues down the road.
Facebook Reviews Tab
Facebook recently made an update that requires Business Pages to have 2000+ likes/followers in order to use any custom tabs, including ours. Those who currently use the Facebook Tab have been grandfathered in and will not lose it, but again, we will not be updating it or supporting any bug fixes. Since reviews will no longer populate on this tab, we recommend removing it.
Our data shows that the vast majority of content interaction happens in the news feed rather than profile pages, and Facebook tabs don't appear on the news feed. In addition, tabs aren't available on mobile devices, where the majority of Facebook users are now. Our social media integration feature, on the other hand, streams directly to your profile page and news feed in one click. If you don't already have this feature set up, click here.
How to remove a tab or section:
Go to your Page and click Settings
Click Edit Page in the left column
Click Settings next to the tab you want to remove
Click to select Off
Click Save
We're very excited to move forward with new products that will ideally bring even more value to your company, especially with the build and launch of our future platform. If you have any questions on the above information, please email support@guildquality.com or call 888.355.9223 Ext 2 to speak with a representative.
Are your customers telling you the whole truth?
Let's find out
Get started