Intelligence
Turning customer feedback into an action plan
August 27th, 2020 by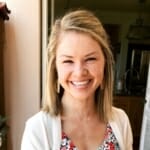 When you receive feedback from your customers, what do you usually do with it? Many business owners are unsure of how to turn feedback into an actionable plan to grow their business. Fortunately, with the right tools and techniques, you can learn how to harness the power of customer feedback and create an action plan for your business.
The value of responding to customer feedback
Most business owners would agree that listening to customers is important. However, when trying to identify specific and beneficial applications for the feedback, the understanding can become a little murkier.
Below are some of the recommended ways to leverage and benefit from customer feedback:
Improve services and processes:Starting with the most obvious benefit, feedback can help you improve your products and services. Customers tell you what they like and what they dislike. This allows you to focus on or adjust the way you deliver services and processes.
Foster customer loyalty:People like to be heard. Responding to feedback and incorporating it into your strategy shows your customers that you care about what they have to say. This is an excellent way to enhance customer loyalty.
Gain insight into satisfaction:Customer surveys and other forms of feedback are opportunities to keep a finger on the pulse of your customers' satisfaction. Customers may be satisfied overall, but unhappy about a particular part of your service or process. This type of insight is valuable.
Increase repeat business:People who are more loyal and more satisfied are more likely to buy from you again. They are also more likely to recommend your business to friends. Putting your customer feedback into action can have bottom-line benefits.
Harness social proof:Consumers prefer to buy from brands that they view as trustworthy. Reviews and testimonials from prior customers can help to establish social proof and strengthen your online reputation.
Identifying the benefits that you are most interested in can help you set goals for your feedback collection process. This will make it easier to transform your customer feedback results into an action plan.
How to use customer surveys
Customer surveys are one of the simplest and most effective ways to gather feedback. The key to success is in how you design each survey for the intended audience. For most home service businesses, it can be helpful to have multiple versions for different needs. For example, you may have one survey for customers and another for prospective clients that decided to hire someone else.
Consider creating surveys for different stages of the customer lifecycle. For example, when you close a new sale, ask for feedback. After a project has been complete for a certain amount of time, ask again. Finally, if the customer returns, provide a survey with questions unique to them so you can figure out how to increase repeat business.
The right number and type of questions depends on your goals and circumstances. However, it is often a good idea to keep your survey as short as possible while still gathering the information you need.
Consider including questions that address specific concerns you have, such as satisfaction with your services or likelihood to buy again. It is also a good idea to have open-ended questions that will let your respondents share a broader range of thoughts. The results from these types of questions can offer insight that you would never have thought to ask about.
Find a good customer survey platform to help with this process. Designing, distributing, and analyzing surveys is much easier with good technology.
Learning from the results
After you have started to receive responses to your customer surveys, you can begin to analyze the results. Organize both positive and negative feedback according to what it relates to. For example, you should separate all feedback concerning customer service from feedback about project quality. Depending on your survey structure, some feedback may span multiple topics.
To get the most from your analysis, get into a learning mindset. Many business owners naturally want to find results that confirm their preconceived notions. However, you won't improve by looking for responses that remind you how great your business is. Instead, endeavor to develop a genuine and accurate understanding of what your customers are saying.
Remember that just because one customer loved or hated a particular aspect of your business does not mean that all of them share the same opinion. It is easy to get overly worried or excited about a small minority of strongly-worded reviews. Try to remain objective and consider your customer feedback in its totality.
Using new insights to adjust your strategy
Now it's time to turn the results into an action plan. If you have invested time in organizing and understanding your customers' comments, this should be relatively easy.
It can be helpful to create a prioritized chart of possible service and process adjustments based on responses. You can organize these based on the complexity of the change, the urgency based on feedback, and whether the adjustments would have any drawbacks.
Some possible changes may be "must-haves." These are items that you should prioritize based on customer feedback. Others may be "won't-haves." These could be suggestions that are impractical or would upset as many customers as they make happy.
Most suggestions will likely be "should-haves" or "could-haves." It can take some time and practice to categorize changes like this. However, it is worth the effort because the result is a structured and practical action plan.
Find the right customer surveying partner
Translating your customer feedback into an actionable strategy is easier when you have the right partner to support you. GuildQuality helps home builder, remodeling, and home service businesses create and organize customer surveys. Get started today to see what you can learn from your customers!
What's your recommendation rate with your customers?
Find out
Start surveying