Intelligence
Top waning residential construction trends from 2017
December 15th, 2017 by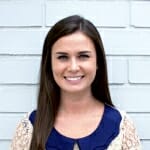 Each quarter, we send our GuildQuality Market Predictions Survey to over 5,000 people in our community of quality in order to gain a better understanding of the state of the residential construction industry. With 2017 coming to a close, we now have comprehensive data for the past year regarding market performance, overall business performance, long/near-term strategies, and emerging/waning trends.
In this blog post, we will share the top waning residential construction trends from the past year, according to our last four Market Predictions Reports.
Top Waning Residential Construction Trends from 2017
Formal dining rooms
Large, oversized rooms or entire homes (quality over space)
Stand-alone bathtubs (especially in master bathroom)
Flash-trend designs/material
Large front and/or backyards
Isolated home theaters
Energy efficient or environmentally friendly products
Darker finishes and colors, especially red or warm tones\
Stand-alone bathtubs or Jacuzzis
Cheap, temporary fixes or updates
Granite countertops
Green or eco-friendly products
Key Takeaways
Green homes/features are in decline because of the high price tag
Homeowners are trending towards open concept design instead of isolated spaces
The quality of a home is becoming more important than the size
What's your recommendation rate with your customers?
Find out
Start surveying