Intelligence
Three SEO trends you need to know about in 2018
January 29th, 2018 by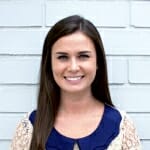 Search Engine Optimization (SEO) is the process of increasing the quantity and quality of traffic to your website through organic search engine results. When done correctly, SEO helps improve and maintain a high search engine rank. A high ranking means your website appears on, or close to, the first page of search results, which is an extremely valuable location for businesses who obtain prospects online. The tricky part is knowing what factors are important and what factors are not.
Our partners at Market Hardware provide web marketing products and services, which means they are experts on SEO trends and best practices. Alain Parcan, Director of Marketing at Market Hardware, believes that a strong SEO strategy involves many steps, beginning with managing your website's content and organization, and continuing with offsite factors associated with your website.
Alain has nearly 10 years of experience in educating businesses so they can market themselves more effectively. Today, Alain is here to educate our community of quality about three SEO trends that they should be aware of in 2018.
Mobile Load Speed
According to a recent study conducted by Google, the average time it takes for a mobile page to fully load is 22 seconds. At the same time, data shows that 53% of people abandon a page if it takes longer than three seconds to load. In an effort to reduce the average page load time, Google plans include page speed as ranking factor for mobile searches. The "Speed Update" as they are calling it, is scheduled to roll out in July of 2018.
While this update only affects mobile sites that provide a slow user experience, this is one SEO trend that cannot be ignored. The percentage of mobile device users has drastically increased over the past few years and is expected to continue climbing in the years to come. Currently, there is no tool to find out if a page will be affected by this update, however, Google has provided these three resources to help evaluate a page's performance:
Security
As technology continues to improve, so does the need for security measures that help protect peoples sensitive information. In January of 2017, Google began marking all HTTP pages that collect passwords or credit cards as non-secure. The goal is to encourage the usage of HTTPS, which ensures that communications between a browser and the website are encrypted.
As we go into 2018, be sure that your website contains a security document, such as an SSL certificate. Website security is expected to play an increasingly important role in Google search rankings, and without it, you may fall behind your competitors.
Content Optimization
Creating optimized content is an essential component of SEO. The content on your website needs to be both relevant and useful, and it must include elements such as targeted keywords, meta descriptions, and internal and external links. In addition, an effective SEO campaign involves consistent monitoring, evaluating, and updating.
Google is constantly changing the rules and guidelines that determine search engine rankings, which is why companies like Market Hardware exist. They offer each of their business associations and industry partners "best-in-class" web marketing services targeted for their unique needs. Market Hardware has a strong understanding of search engine best practices that allow their clients to focus on what is most important, running their businesses.
"We speak to hundreds of home service businesses each year, and more and more of them are seeing success from ranking on page one of Google for top searches online. Customers are doing searches online RIGHT NOW, and the most successful businesses – the ones who are increasing their bottom lines – are showing up for those searches." -Alain
To learn more about Market Hardware and their web offerings for home improvement professionals, visit their website or contact Alain's team at 888-381-6925.
Are your customers telling you the whole truth?
Let's find out
Get started