Announcements
Guildmembers
Three outstanding customer reviews in home improvement
January 15th, 2018 by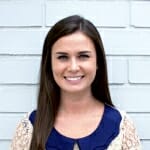 Our members are pretty fantastic.
And, unsurprisingly, we're not the only ones who think so! Every month, a handful of our members receive a customer review simply too spectacular to ignore, which is why we're giving them shout-outs and sharing these 'best of the best' reviews on our blog.
---
Acclaim Renovations & Design
"The crew that was responsible for my home remodel project was very good at their job. If they ran into any issues they would explain and discuss before proceeding. Frank who did most of the work was a real gentleman and pleasure to work with. His removal and rebuild of an interior planter was just short of amazing! The supervisor Bill was also very knowledgeable and quick to respond. The job came in a couple hundred over budget due to some changes that we made. The fact that we stayed so close to budget was a real plus. I would have no issue using

Acclaim

again or recommending them for others to consider as their remodeling contractor." –

Don R.
Custom Built Design & Remodeling
"Custom Built has handled three separate remodeling jobs for us. Each one of them not only involved superb workmanship, but each project was also expertly scheduled to be completed in the least amount of time even when multiple sub-contractors were used. Moreover, while few to zero problems crop up in any Custom Built remodeling project, if they do, they are immediately resolved. Custom Built is the Gold Standard and all sub-contractors they employ live up to that standard." –William T.
Mr. Roofing, Inc.
"Mr. Roofing did an excellent roofing job for me from start to finish. I was very pleased with the support they provided and the quality of work they did. I replaced my old tar and gravel roof with a new PVC fabric roof. Mitch was very helpful with initially scoping the project and finalizing the contract. I appreciated his patience in answering my many questions and he was always able to address them. Eloisa in the front office was very helpful with scheduling the job. I requested to schedule for a specific week in October due to my grandson's school schedule and she worked to adjust their other project commitments to meet my availability that specific week to fly in from out of state so I could be present during the work. And then they kept the job right on schedule to the exact day that we had agreed on 6 months earlier. Jose managed the project on site during construction and did a great job of showing me the work as it progressed and guiding the crew to do a real quality job all along the way. He took extra effort to make sure there were no flat spots on my roof and that every area drained positively to a down spout, including adding a couple new downspout locations to make sure the roof was well covered. Everything was installed exactly the way we had discussed in the beginning and the crew did a real quality job throughout. They worked diligently and effectively the whole time. The job was completed right on schedule in four full-time days of work with about 8-9 man crew. The job passed City inspection the first time, although I did have to scramble the last day to get some smoke detectors inside the house replaced and install new CO detector as it was included in City inspection by default." –Brad L.
---
Receive a spectacular review? Send us an email to be included in the next Member Shout-outs.
Are your customers telling you the whole truth?
Let's find out
Get started