Intelligence
Five reasons why you should take another look at your company's mission statement
October 16th, 2019 by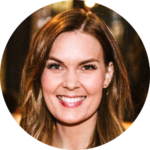 It might be time to rethink your company's mission statement
Your company's mission statement is one of the most important factors to consider when starting and improving a business. It defines what the company does, its reason for existence and what it brings to the market. It may also help a company to identify its target demographic and the products or services that may address its customers' pain points.
In spite of this, entrepreneurs often overlook this statement or any form of business planning altogether. This often leads to the lack of a solid direction or path. Employees and customers quickly begin to notice and may even start to question the longevity of the business. When people lose faith in a company, the inevitable result is that they jump ship. With that in mind, here are five reasons you should take another look at your company mission statement as well as some advice on how to write one.
The Importance of a Mission Statement
Before writing or updating your mission statement, ask yourself why your company needs one. Your reason may fall into one or several of the ones outlined below.
1. Gives a Strong Message to the Public
The saying that actions speak louder than words is very true. However, individual actions mean little until drawn together to paint a complete picture. A company mission statement achieves this by educating the public. It explains to customers and noncustomers alike why the company does things the way it does. It may even touch on how it intends to give back to the surrounding community. That powerful message can inspire onlookers to become customers and investors.
2. Empowers and Engages Employees
With industrialization came the specialization of labor. This created a disconnect between workers and the finished product. This means employees may disengage from the companies that hired them. A mission statement forms the foundation that companies can use to show workers how each task contributes to the overall organizational goal. Knowing the organizational goal also empowers employees to pursue individual work-related targets with that objective in mind.
3. Shapes the Organizational Culture
One of the most valuable intangible assets in an organization is the culture. It is also one of the most difficult aspects to change because it involves changing people. Sometimes, that means firing and rehiring. Other times, it may mean creating a change through the actions of current employees. When a company creates a mission statement and uses it as a benchmark for all its decisions, it allows the company's owner and managers to play an active role in creating the workplace culture and customer experience from the start.
4. Differentiates From Competition
When multiple businesses operate in the same industry or niche, differentiation becomes more important. Otherwise, all companies blend together in a blur or brand names, logos and offers. A mission statement can provide the basis that allows your company to distinguish itself from your competitors. This may come from cost, specializations, unique offering or overall value.
5. Charts the Forward Direction
Companies that remain stagnant do not last for long. To thrive, a company must consider the way forward. A mission statement helps to make this possible by defining the present purpose of the business as well as its overall goal. This creates a foundation for the vision statement and allows the company to decide on the next step. For this reason, creating a mission statement is one of the first tasks a company tackles when writing a business plan.
How To Write a Company Mission Statement
If you do not yet have a mission statement, you may now feel sufficiently convinced that you need one. Here are some quick tips on what to include and what to avoid.
1. Do Keep It Short
When you are passionate about your business and what you do, it can be difficult to sum it up in a few words. You may feel that you need a whole paragraph or page to discuss the purpose and goal of your business. Even so, a short mission statement has a much stronger impact. Aim for just one or two sentences.
2. Do Plan Ahead
Many people confuse the vision statement with the mission statement. The key difference is that the vision statement focuses on the future, while the mission statement encompasses the current and future objectives of the business. So, even though you will dedicate the vision statement to your future goals, do not forget to consider what that will be when crafting your company mission statement.
3. Do Stay Open to Change
Ideally, you get the mission statement right the first time and it lasts for the lifetime of the business. However, there is no rule saying you cannot change it. In fact, if either circumstances or your focus changes, you should remain open to updating it. This may result from national events, personal experiences or input from external and internal stakeholders.
4. Do Highlight Value
Some people are born with confidence oozing out of them. When they describe a project that they work on or something they own, they can play up every aspect of it with ease. For everyone else, this may seem like a difficult task. While you certainly should not oversell your business, do not neglect to mention the value it brings to the table. What benefit does it provide to the market? What aspect of this do you propose to do better than your competitors?
5. Don't Use Jargon
One way some business owners attempt to sell the legitimacy of their business is to use terms known only in the industry. This may make it difficult for homeowners and property managers to understand the mission statement. It may also create the impression of a brand that is trying too hard to impress with words rather than actions.
Surveys are one of the most important tools business owners and managers can use to obtain the information they need to create or update the mission statement. At GuildQuality, we don't just provide a survey-builder. We play an active role in getting you concrete answers and have a 65% average response rate.
Contact us today for more information.
What's your recommendation rate with your customers?
Find out
Start surveying