Intelligence
Six traits to look for during the hiring process
February 2nd, 2018 by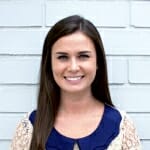 How do you determine whether a candidate is truly committed to delivering a phenomenal experience to your customers? In this article from Forbes, "Hire Your Way to A World-Class Customer Experience: The Five Crucial Customer-Centric Employee Traits," they provide tips to help you look beyond the inclusion of "people person" on a resume.
The 6th trait
Warmth, empathy, teamwork, conscientiousness, and optimism are all key characteristics the article shares to look for during the interview process. I agree with those, but I'd also add grit to the list as trait number six. Candidates who have grit are resilient and persistent. There can be obstacles at times during a home build or remodel, and you want someone on your team who is committed to overcoming those challenges and can adapt to accomplish whatever needs to be handled.
Just like homeowners and home buyers are doing their homework about your business, you need to do your homework on your job candidates to find out if they truly possess those qualities. Ask for references, and encourage them to share specific examples where the candidate has displayed warmth, empathy, teamwork, conscientiousness, optimism, and grit! The article also suggests matching candidates to the psychological profiles of existing, successful employees and having candidates participate in a trial period. In our white paper on creating a company culture focused on quality, Jonas Carnemark recommends getting a glimpse into a candidate's character through personality assessments. He explains, "It helps us ask better questions during the interview process and gauge how adding them to the team will affect the culture."
Make it a team effort
Other companies like Classic Remodeling in Johns Island, SC, create hiring panels to get the opinion of their team before bringing on a new member. President of Classic Remodeling, Bob Flemming shares his reasoning behind getting buy-in from his team on job candidates, "I feel that if I hire an employee and say 'hey here's the new employee who's working with the team, it's not as viable as if that team sat around the table and made the decision. It also makes everybody that's currently working for us responsible for making sure that the new hire is successful."
Once on board, you can continue to monitor how new hires are working with customers by including questions specific to their performance on your customer satisfaction surveys. Bob at Classic Remodeling relies on his customer's feedback to measure whether or not his team is carrying out his company's values as trained. He explains, "There is nothing more satisfying than getting the feedback from our clients that everyone involved with the project was great to work with and knowing that those results occurred without any daily involvement from me as the company owner."
---
What are some strategies you've deployed to weed out the big talkers and find genuine customer service powerhouse team members for your business?
Are your customers telling you the whole truth?
Let's find out
Get started