Guildmembers
Intelligence
Learn more and earn more with SEN Design Group
May 22nd, 2018 by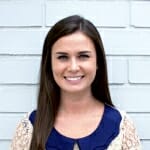 Two heads are better than one
More often than not, small business owners are super close to their operations and may fail to see fatal flaws in their business models – until it's too late.
After working closely with tens of thousands of small business owners, we've come to see that the best recognize that there is strength in turning to outside partners. From peer roundtables to accountability partners to buying groups, it's important to seek out a relevant strategic community that can furnish a fresh, objective perspective on the performance of your business, offer advice for improvements, or hold you accountable for making the changes based upon an agreed upon timetable.
Read on to learn more about one of our partners in this arena, SEN Design Group. 
SEN Design Group is a kitchen and bath buying and business development group with a mission to accelerate the revenue and profitability growth of their membership. In 1994, SEN grew out of a consulting business to become the industry's first buying group for independent kitchen and bath dealers, at a time when these firms were losing significant market share to big-box retailers almost strictly on price.
With hundreds of successful members and 50 + vendors, SEN Design Group provides the tools and resources to empower kitchen and bath dealers to transform their businesses into engines for wealth.
GuildQuality became a vendor partner of the SEN Design Group several years ago through a mutual affiliation with NARI (National Association of the Remodeling Industry). Today, over a quarter of SEN Design Group members are also GuildQuality members.

There are many key advantages SEN offers to kitchen and bath dealers and design/build firms. SEN offers a variety of educational opportunities for its members including two national conferences jammed packed with expert speakers, the industry's only business school, complete access to its SENtelligence Library, world-class sales training, and much more. SEN is the only industry organization with multiple Licensed Professional Business Coaches (LPBC's) on staff with the background, knowledge, and credentials to power industry professionals toward crafting the best game plans for achieving their goals. Last but not least, one of the most practical advantages of joining SEN Design Group is access to a large network of vendors and manufacturers. 
What's more, there's clear evidence that your investment of time and resources into strategic organizations positively impacts your bottom line.
As reported in the June 2017 issue of Kitchen & Bath Design News, research performed by RICKI confirms an average industry gross profit margin of 29%. Based upon benchmark reports of actual SEN membership financial statements, the average SEN Member's gross profit margin is 37.95%. That's quite a bit higher than the industry norm!
"It's that's simple. Business owners will learn more, and earn a lot more, with us than without us." – Leah
We've said it before, and we'll say it again: taking the time to invest in the future of your company is a win-win for your whole team. GuildQuality's performance reporting is another great way to reveal learning and growth opportunities in your business. Take it for a spin. But don't just take our word for it:  
"GuildQuality provides an important marketing service to our membership that confirms our Member's value in the eyes of the customers for whom they have completed kitchen and bath projects. As such, it helps in our Member's differentiation story and contributes to their continuing revenue growth and financial success."
---
To learn more about SEN Design Group, visit their website or shoot them an email.
Are your customers telling you the whole truth?
Let's find out
Get started