Intelligence
Can I replace the Formica on my kitchen counters?
December 7th, 2017 by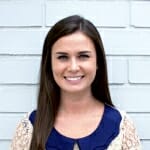 What is Formica?
Formica Corporation designs, manufactures, and distributes surfacing materials for both residential and commercial use. They are most commonly known for their durable plastic laminate used on countertops, cabinets, doors, and other surfaces, which has become synonymous with the brand name itself. "Formica" was originally used as a substitute for mica electrical insulation, which is how the name was created. Today, Formica is one of the most common countertop materials.
Can I replace the formica on my kitchen counters without pulling out and replacing the whole counter?
According to Holly Mackwood from Interiors with Elegance,
"You can put formica on formica. But, you should rough it up with sandpaper and clean it VERY well. Use a high-quality contact adhesive and apply thin, even coats. Don't put it on too think or it might peel."
Jason Greenwood of Surface Encounters shared a differing opinion.
"For what you will spend in time and effort on this type of repair, I would suggest you look at granite as an option. Many local fabricators are offering specials on material that (depending on your sq. feet) could be very close to what you spend on recovering in formica."
Jessica Salo of HIVEX Basement Finishing Co. had this to say,
"We used a product called Giani Granite. It is a DIY paint process, but covers the formica perfectly. The reviews I read said that you may need to do an additional top coat (seal) every few years if your countertops get scratched, but we loved the transformation. It was so affordable and it turned out great!"
To see other answers to this question, or to add your own answer, click here!
---
Have a question? We've got Answers!
Are your customers telling you the whole truth?
Let's find out
Get started