Intelligence
Survey your prospects, better your business.
February 12th, 2020 by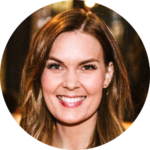 At GuildQuality, it's our mission to help home builders, remodelers, and contractors grow their business. And although our 2,500+ Guildmembers greatly benefit from our customer satisfaction surveying and performance reporting tools, only a fraction of them utilize what we consider a highly valuable service: prospect surveying.
What is prospect surveying?
Unlike customer satisfaction surveying, prospect surveying involves surveying the individuals who haven't signed on the dotted line.
And although our team of surveyors will still contact prospects via phone and mail card, if the prospect doesn't provide his or her email address, we'll only call three times to avoid any possibility of annoyance!
Why is prospect surveying valuable?
Not only does prospect surveying provide key insights on sales processes, it gives Guildmembers an authentic picture of what went wrong (if anything). Why? Similar to customer satisfaction surveying, homeowners are far more likely to share honest feedback when a third-party is proactively reaching out, especially when what they have to say isn't positive.
Laura Summerlin, Director of Member Services here at GuildQuality has this to say about prospect surveying:
"Through prospect surveying, businesses can determine exactly when or why the sale fell flat. Did the homeowner not 'click' with the salesperson? Was it simply a matter price? Or, is that cold lead actually warm, and still a potential close?"
Fortunately for our members, the last option is often the case.
"On average, our members who conduct 'rehash surveying' discover that 30-40% of the leads they assumed were cold, are in fact still considering them," says Summerlin.
As a result, many of those pending sales end up closing.
"Prospect surveying has been very helpful to us," said Guildmember Gary Haldeman, of HC Remodel & Design.
"Before, we used to have to guess what someone was thinking if we never heard from them after a proposal. Now, we know if they're still planning on doing business with us, and if they aren't, why not."
Thanks to their feedback, Haldeman says he and his team are able to determine whether or not they're reaching their target audience, and if there's a gap between their prospects' assumptions and their own. As a result, they're able to improve their sales process and resolve any issues that may have otherwise been missed.
"Sometimes we take it personally when someone doesn't do business with us. Prospect surveying gives us the ability to know exactly what their thinking is, allowing us to make future decisions based on reality instead of feelings."
What's your potential ROI?
Here at GuildQuality, we've created a special calculator to help those interested determine their potential ROI as a result of surveying lost leads. Click here to calculate your potential ROI!
Want to learn more?
If you're a member and you'd like to learn more about prospect surveying, send an email to support@guildquality.com. If you haven't yet signed up for GuildQuality, click here to submit your information.
What's your recommendation rate with your customers?
Find out
Start surveying