Intelligence
Great Answers: preparing your home for winter weather
December 13th, 2016 by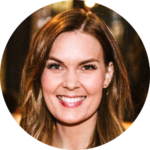 Harsh winter weather is rapidly approaching – in fact for some of you, it's already made quite an entrance. Unfortunately, the colder it becomes outside, the harder it is to keep your home toasty – and your heating bills low.
Fortunately, there are several things you can do to prepare your home for winter, and make it as energy efficient as possible.
According to Money Talks News, installing weather stripping, fixing old windows, and adding attic insulation are a few ways you can keep the cold air out. To read the rest of their low cost home improvement tips, click here.
We also asked our Crew members what actions they believe best protect homes from chilly outdoor temps. Here's what Guildmember Philip Anderson, from HDR Remodeling, suggested:
"[…] make sure all the existing windows are securely closed and locked. I've found windows partly open because they've been painted that way. Take some time to make sure each window closes properly, add weather stripping to all doors, and check that every heating duct is connected securely."
Another Guildmember gave the following advice:
"When it comes to energy efficiency, adding insulation is the most affordable upgrade that can be done. With good insulation, there will be an immediate return on the money spent." 
For even more advice, check out this article, written by Guildmember Ed Cholfin, from AK Complete Home Renovations.
---
Have a question? We've got Answers!
What's your recommendation rate with your customers?
Find out
Start surveying