Intelligence
Top Emerging Residential Construction Trends from 2017
November 21st, 2017 by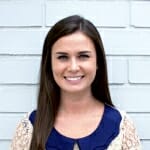 Each quarter, we send our GuildQuality Market Predictions Survey to over 5,000 people in our community of quality in order to gain a better understanding of the state of the residential construction industry. With 2017 coming to a close, we now have comprehensive data for the past year regarding market performance, overall business performance, long/near-term strategies, and emerging/waning trends.
In this blog post, we will share the top emerging residential construction trends from the past year, according to our last four Market Predictions Reports.
Top Emerging Residential Construction Trends from 2017
Renovations to accommodate aging adults or multi-generation families
Open-concept kitchen and living areas
High-quality products and finishes
Higher-quality, more expensive products
Renovations that are customized/unique to the homeowner
Outdoor living spaces
Light-colored (primarily white & gray) finishes, paint, etc.
Higher-quality products and customer service
Open-concept floor plan, large kitchens
Larger renovations, especially within frequently used spaces
Clean and simple designs; rustic or industrial touches
Renovations to accommodate aging (walk-in bathtubs or showers)
Key Takeaways
High-quality customer service and products are becoming extremely important for today's consumer
Open-concept floor plans continue to rise in popularity
Homeowners are preparing to age in place
Are your customers telling you the whole truth?
Let's find out
Get started