Announcements
Guildmembers
The winner of our 'Cheers 2016!' photo contest is…
February 3rd, 2017 by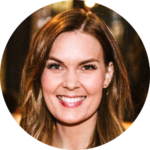 Back in October, we launched our first ever 'Cheers 2016!' GuildQuality photo contest to recognize the most amazing home bars created by our Guildmembers. 20+ Guildmembers participated in the contest and submitted photos of their greatest home bar masterpiece, which we posted on our 'Cheers 2016!' contest page.
To vote, individuals had to visit the contest page and 'Like' the photo(s) they loved most. In December, we tallied up the votes and determined the winner.
'Cheers 2016!' Photo Contest Winner
It was so fun to see such great work from our Guildmembers, and after counting up the votes, we're excited to announce that our first 'Cheers 2016!' photo contest winner is…
Forward Design Build Remodel of Ann Arbor, MI.
Here's what Jef Forward, President, and Creative Director of Forward Design Build Remodel had to say about their business:
"Forward Design Build Remodel is a design-oriented construction company that follows a design-build process. We essentially build an estimate along side of the design, allowing our clients to make informed decisions about their features and finishes."
Check out these contest-winning photos of their in-home bar:
To learn more about their business process, check out their website!
As always, thank you to all of our Guildmembers who participated in this contest, and to everyone who voted! Although voting as ended, visit our contest page to see all of the amazing home bar photos submitted by our Guildmembers.
Are your customers telling you the whole truth?
Let's find out
Get started