Guildmembers
Q&A with Pete Ciaraldi from Professional Building Services
January 31st, 2018 by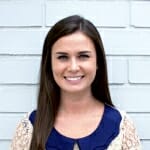 When was Professional Building Services founded and what does your company specialize in?
Professional Building Services opened its doors in 2003 as a full-service remodeling company but we are family owned and operated, with 5 generations of construction industry experience. My children, Jordan and Joseph, have been with the company full time for several years now. Today, we specialize in decking, siding, and the exterior envelope. We enjoy getting to know our customers, and we always make ourselves available to them.
How has your company changed over the last 5 years?
Over the last several years, we have shifted our focus to exterior remodeling only. This allows us to bring a more specialized approach to what we do best and enjoy the most – exteriors.
When it comes to the success of your business, what's most important to you?
Customer elation. Customer satisfaction is nice, but customer elation is optimal. We strive to go above and beyond to provide our clients with an exceptional experience. We also have collaboratively worked with the best in the industry to integrate systems in all areas (from sales to office to production), which has helped elevate our organization, efficiency, and overall customer experience.
What is the best advice you've ever received? Who was it from, and how did their advice impact you?
My grandfather would always say "When you look at a person in their eyes and shake their hand, that is your word, your soul. A person without their word is nothing at all." This translates to both my personal and professional life. I talk to my kids about doing the right thing and run a high integrity business that holds true to our promises.
What do you value most about GuildQuality?
I was introduced to GuildQuality by my local James Hardie rep about 5 years ago. Once we joined, we decided to make it a part of our business. We use the feedback that GuildQuality collects to improve our processes and become a best-in-class contractor. As an independent 3rd party, people trust the reviews that GuildQuality generates from our past clients. They have helped us grow our business and improve the quality of our work.
---
To more about Professional Building Services, visit their GuildQuality profile page.
What's your recommendation rate with your customers?
Find out
Start surveying