Intelligence
Nine ways to ensure your website is mobile-friendly
October 30th, 2019 by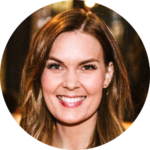 Fewer people than ever are using traditional computers to find information online. In fact, up to 60% of your website's traffic comes from people who are surfing from tablets or smartphones, which means you could be losing out on quite a few sales if your company doesn't have a mobile-first website.
Mobile-friendly websites have more positive rankings in search engine results pages, create a more streamlined experience, and download faster. Check out these tips for creating a more mobile-first website for your business.
1. Use a Responsive Design
Although many people don't use laptops or desktops to access info online, some still do. If you want to appeal to both types of internet surfers, create a responsive web design. Responsive designs have special coding that allows them to decipher what type of device someone is surfing from and change the display to best match that device's screen.
Google prefers a responsive format for websites. When a website has a responsive design, it typically has more images or columns on a traditional computer, two columns and the most important images on a tablet view, and a single column of text on smaller screens, such as smartphones.
2. Write Shorter Paragraphs
One of the easiest things you can do to create a better user experience is to write in shorter sentences and paragraphs. Try to keep your paragraphs to a maximum of five sentences, although two to three is best. When a paragraph is much longer than that, it will appear extremely long and hard to scroll through on a smartphone. If you must use longer paragraphs, break them up with subheadings to ensure they are easier to navigate.
3. Avoid Using Flash
If you still think Flash is cool, it's time to update your technological know-how. Professional web designers stopped using the technology years ago because it's bad for search engine optimization. When internet surfers use Android or iOS devices to view your website, they won't be able to see Flash. In fact, Google Chrome is in the process of phasing it out altogether (it will stop supporting it in December 2020). If your website relies on Flash, mobile users will miss vital information. A strong design with high-quality content is a better alternative.
4. Create Longer Anchor Text Phrases
When people used computers to search the internet, they used shorter phrases. Now that many internet users have voice commands on their devices, the way they use search engines is changing. People type shorter phrases but speak in full sentences when they search. You must change your keywords accordingly. Phrases like "what is the best contracting business in my city?" are becoming increasingly popular, which means you need a good mix of long and short keywords and phrases as anchor text on your website.
5. Turn Off Autocorrect on Your Website's Forms
Technology brings with it a lot of great things. Autocorrect is rarely one of them. When you're typing on your phone, autocorrect is meant to conveniently correct your typos, but it often just ends up creating a confusing mess instead. Internet users can easily become frustrated by filling out forms on their phones, especially if autocorrect is changing important words. You can help to ease the problem by turning off autocorrect in your form's HTML. Simply set the input field to "off."
6. Compress CSS Coding and Images
Site speed is very important, as the average person only looks at a site for about five seconds before deciding if he or she wants to read further. If your website doesn't load fast enough, you'll miss out on potential customers. Luckily, there are ways to speed up your load time, including compressing your CSS files and images. High-resolution images are a great way to draw in readers, but only if they load fast enough. Compression ensures people still see a high-quality website but without the huge load times.
7. Use Larger Buttons
When you're using a mouse to surf the internet, the tiny cursor makes it easy to click practically anywhere you need to. Unfortunately, the same can't be said for people who are surfing the internet from their smartphones. Small buttons are very hard to press when you're surfing from a small screen. You can improve user experience by using bigger buttons that are easier to press. If you aren't sure how yours look on small screens, navigate to your website from your own smartphone and try to click around; if you have a hard time, chances are everyone else is, too.
8. Put Contact Info at the Top of the Page
In many cases, the people searching your website don't want to spend too much time navigating through all the pages. Instead, they'd prefer to call your company directly. You can ensure this happens by placing your contact info at the top of your website. This ensures that people can easily find your address and phone number, even when they're on the go.
9. Use Larger Fonts on Your Site
Smaller fonts look professional and high-quality on traditional websites, but they can be hard to read when viewing a website from a smartphone or tablet. Most people don't enjoy constantly pinching and zooming the text on their phones in order to read it, which means you need to change your font to accommodate mobile users. Aim for something that is large enough to read with ease but not so large that the user must scroll to read even a full sentence. Try your fonts out on your own devices to determine which ones work best.
A mobile-first website is essential if you want to make it in today's business world. After all, people are always coming up with their ideas on the go. Whether they need to call a plumber or start an entirely new housing contract, a website that focuses on user experience is sure to gain and keep someone's attention. If you aren't sure how to make your current website mobile-first, don't worry. A professional web designer and coder can assist you with the process to ensure your company continues to thrive.
Are your customers telling you the whole truth?
Let's find out
Get started