Announcements
New Release: GuildQuality & Social Media
April 20th, 2009 by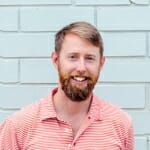 Late this evening, we'll go live with some enhancements that help our members leverage new media to stay better connected with past customers and become more accessible and compelling to prospects.
When I talk about social media, I am referring to two broad categories of web-applications that are built entirely on user generated content: Social Networks and Consumer Rating Sites.
Social networks like Facebook, Twitter, and LinkedIn are helping builders, contractors, and remodelers to connect with their customers. John Wieland is tweeting and blogging about his Get Housing Moving tour. Henderer Design + Build is collecting fans on Facebook. And here at GuildQuality, I'm soliciting product feedback from more than 100 of our users via a LinkedIn discussion group.
Consumer rating sites like Kudzu and Yelp are helping consumers find reputable businesses, and they're also providing search engines with highly relevant content. Google and Yahoo give special consideration to consumer reviews — lots of reviews (good or bad) can drive you closer to the top of search results. So if your public ratings are largely favorable, that is likely to give a consumer the extra confidence they need to reach out to you.
Connecting you with your promoters: With tonight's new release, we have overhauled the page that displays after someone completes a survey (or returns to our website to review a survey they completed in the past).
Beginning tomorrow, if your survey respondent gave you high marks, we can serve up the social media sites of your choice. On the social network side of things, we'll enable them to follow you on Twitter, connect on LinkedIn, or become a fan on Facebook. it can connect your survey respondents with the social media sites of your choice. You can also include links to your profile page on several consumer ratings sites, thereby encouraging your happiest customers to spread the word about their positive experience with you company.
And as with our other marketing resources, you'll be able to track how much social media traffic we have created for you in the marketing section of our application.
If your customer did not give you high marks, they'll see a simple "thank you for responding" message. Also, we previously used the post-survey-submit page to solicit feedback from folks about their experience with our surveying process. And we got a TON of great commentary. We're still doing that, but rather than the rating request being the primary focus of the post-survey-submit page, it is a secondary request at the bottom of the page.
I am excited about this new release, as I think it opens a lot of doors for our members, your customers, and GuildQuality to further connect people with information relevant to the betterment of our profession. To manage which content is displayed to your customers, visit the new Social Media section of your account (this link will start working on April 21).
What's your recommendation rate with your customers?
Find out
Start surveying