Announcements
Guildmembers
Introducing the new GuildQuality Help Center
July 18th, 2018 by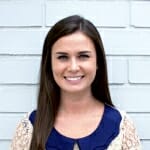 At GuildQuality, we constantly ask ourselves, "How can we help our members get the most out of our service?" That's why we built a brand new Help Center, where you'll find all kinds of information about using GuildQuality, understanding your surveys, and more. Over the last few months, our Member Experience team has been hard at work revisiting all of the how-to articles and member content, making sure everything is up-to-date and accurate. We think the new Help Center will be easy to browse, search, and read as you get up to speed with GuildQuality, or if you're searching for answers to a specific question.
"We're so proud to announce the launch of GuildQuality's Help Center," said Laura Summerlin, Vice President of Member Services. "So many members asked for the ability to self-serve and easily locate the information, and we listened! Our team has worked hard to answer all of your most frequently asked questions, and the search feature will blow you away."
As always, our Member Experience team is eager to assist you with any questions you might have, that's why there's a link to send us a support request right in the help center. You can also email us at support@guildquality.com or call us at 1-888-355-9223, ext. 2. However you want to reach out, we're here for you.
If you'd like to check out the new help center, just click here. Did we miss anything? Just let us know; it's a living document and we hope to improve it over time.
What's your recommendation rate with your customers?
Find out
Start surveying