Announcements
Guildmembers
Member Shout-outs: September 2017
September 21st, 2017 by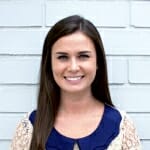 Our members are pretty fantastic.
And, unsurprisingly, we're not the only ones who think so! Every month, a handful of our members receive a customer review simply too spectacular to ignore, which is why we're giving them shout-outs and sharing these 'best of the best' reviews on our blog.
---
Advanced Home Exteriors
"After tons of research on local companies, I chose Advanced Home Exteriors and couldn't be happier. They did an amazing job on the siding, soffit, and fascia on my house. The experience was great from start to finish. Kelly was extremely knowledgeable and super patient with all of my questions, of which I had many. Rudy and his crew were artists. They totally transformed the exterior of my home. I highly recommended them!" ~ Julia A.
Advanced Home Exteriors specializes in HardiePlank fiber cement siding, vinyl replacement windows, pergolas, patio covers, and roofing throughout the greater Houston area. Since becoming a Guildmember in 2012, Advanced Home Exteriors has consistently received outstanding customer reviews. This year, they received the badge for 50 Consecutive Great Reviews!
---
Elbert Construction
"The Elbert employees did an excellent job on our roof. The roofers stayed with the task in very hot and humid conditions. We are so proud of the way it looks and we are glad to have chosen Elbert roofing. Their representative, Dan Cavanaugh, was the best at answering our questions and working with our insurance company as our respresentative. ~ Charles G. 
Elbert Construction is a general contractor in Noblesville, Indiana, specializing in residential roofing. In 2017, Elbert Construction received the prestigious Guildmaster Award, as well as the badge for 20 Consecutive Great Reviews!
---
Custom Craft Contractors
"We were thoroughly impressed with the professionalism, organization, and craftsmanship provided by the folks at Custom Craft! From the time spent understanding our project needs, to the customized design planning, we felt that this was an amazing value. The actual renovation was executed with such professionalism and cleanliness that we wanted to add more projects! We will definitely work with them again!" ~ Mike S.
Custom Craft Contractors is a NARI award-winning residential design-build remodeling contractor based in Lansdale, Pa. They partner with their customers throughout the entire construction process, providing unique suggestions and cost-effective solutions. Custom Craft Contractors has been a Guildmaster Award Winner for the past four years, demonstrating their commitment to quality.
---
Receive a spectacular review? Send us an email to be included in the next Member Shout-outs.
Are your customers telling you the whole truth?
Let's find out
Get started