Announcements
Guildmembers
Member Shout-outs: October 2017
October 19th, 2017 by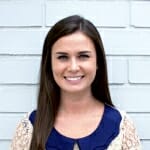 Our members are pretty fantastic.
And, unsurprisingly, we're not the only ones who think so! Every month, a handful of our members receive a customer review simply too spectacular to ignore, which is why we're giving them shout-outs and sharing these 'best of the best' reviews on our blog.
---
HP Exteriors
"We used HP Exteriors to replace all the siding and windows on our home. Harmony and Chris were great to work with. Their communication throughout the whole process was excellent. They helped educate and guide us through making various decisions on exactly what we wanted done. Our home is significantly better looking now, and it maintains temperature much better than before. We also know we got a great price – way less than other estimates we had gotten in the past. I would definitely suggest HP Exteriors. In fact, I have recommended them many times in past few months since we had the work done. Great company!" –

Roger P.
HP Exteriors sets the standard of excellence when it comes to professional siding installation. By focusing their business solely on home exteriors, they stay true to their strength, skills, and value. For the past three years, HP Exteriors has received the badge for 20 Consecutive Great Reviews.
Eastbrook Homes
"Eastbrook Homes was by far the most satisfying building experience we have encountered with the three homes we have built over the years. The whole Eastbrook team of professionals – Martha, Sarah, Wendy, and Nick are excellent in everything they do. We appreciated their attention to detail, personal interactions and how they made us newcomers feel welcome in West Michigan!" –Timothy T.
Since 1967, Eastbrook Homes has led the way in developing high-quality, affordable homes, in people-friendly neighborhoods. Over the years, they've built thousands of single-family homes, attached condominiums, and luxurious villas. Since becoming a member in 2014, Eastbrook Homes has received hundreds of outstanding customer reviews.
Neal's Design Remodel
"We have used Neal's Design Remodel for three renovation projects over a number of years. We continue to be impressed by their commitment to outstanding service, quality workmanship, and customer satisfaction." –

J.C.C
Neal's Design Remodel is full-service home improvement contractor in the greater Cincinnati area. They strive to create value for their clients through innovative design, superior craftsmanship, and unparalleled professional service. This year, Neal's Design Remodel is celebrating four years in our community of quality. To see more reviews like this one, visit their GuildQuality profile page.
---
Receive a spectacular review? Send us an email to be included in the next Member Shout-outs.
Are your customers telling you the whole truth?
Let's find out
Get started