Announcements
Guildmembers
Member Shout-outs: November 2017
November 18th, 2017 by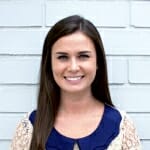 Our members are pretty fantastic.
And, unsurprisingly, we're not the only ones who think so! Every month, a handful of our members receive a customer review simply too spectacular to ignore, which is why we're giving them shout-outs and sharing these 'best of the best' reviews on our blog.
---
Kent Homes
"We found Kent Homes to be informative, professional, courteous, and responsive throughout the entire design and build process. We were especially delighted by Kent's handling of our punchlist items, which led to Mr. Kent himself visiting us while we were still walking the house. Mr. Kent was completely understanding of our concerns and got personally involved to ensure all items were addressed and resolved to our satisfaction. The true character of a person or organization can sometimes shine brightest during these moments of discord. Mr. Kent's demeanor and actions showed great organizational character and integrity at the highest levels of the company. It is easy to see now why every employee we dealt with at Kent–from Sales, to Design, to the Project Manager–values customer satisfaction the way they do. It's clearly in the DNA of the company culture." –

Gary D.
Since 1989, Kent Homes has specialized in building homes for active adults in North Carolina's well-established coastal communities. They offer innovative home designs built at affordable prices with the highest of standards. Kent Homes has been a member of our community of quality for a decade now, during which they have received numerous awards and recognitions.
Byers Enterprises
"The crew that installed our gutters were a cohesive team. This is the second system we have purchased, as we have our first gutter system on another house. We can always trust Byers to deliver the what, when, how, and quality of the final product. Kudos to the Byer team!" –Dianne M.
Byers Enterprises is a family company serving Northern California since 1987. From their humble beginnings, Byers' has grown steadily to become one of the largest Leaf Guard companies in the United States. This year, Byers is celebrating their 5th anniversary with GuildQuality. They have an impressive 97% recommendation rating on their GuildQuality profile page.
Solar Energy World
"I met the guys from Solar Energy World at a community event sponsored by a non-profit group I am affiliated with. The economics of solar seemed too good to be true, so I made the calculations myself (I am an economist). But they were right, solar will pay for itself in three and a half years; after that I'll be making income off the panels for the next 30 years. Solar Energy World also took the time and effort to ensure my roof was structurally sound to support the panels and that the historic district standards would be met. They also made sure the interior work was not only correctly done but hidden behind chair rails and baseboards. The installation crew was quick, efficient, and very neighborly. I would highly recommend Solar Energy World." –Patrick C.
Solar Energy World is the fastest growing solar power system installer in the Maryland and Washington, DC area. Their services include solar electric systems design and installation. Since becoming a Guildmember 5 years ago, Solar Energy World has received the prestigious Guildmaster award 5 times. It is no surprise they consistently receive outstanding customer reviews.
---
Receive a spectacular review? Send us an email to be included in the next Member Shout-outs.
Are your customers telling you the whole truth?
Let's find out
Get started