Announcements
Guildmembers
Member Shout-outs: March 2017
March 27th, 2017 by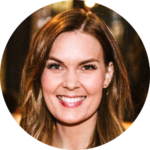 Let's face it, our members are pretty fantastic.
And unsurprisingly, we're not the only ones who think so! Every month, a handful of our members receive a customer review simply too spectacular to ignore, which is why we're giving them a shout-out and sharing these 'best of the best' reviews on our blog.
---
Twin Cities Siding
"From beginning to end, TCSP did a great job! Their upfront communication was outstanding at every level. Their workmanship and quality was top-notch! We were very pleased with all aspects of TCSP and would highly recommend them to anyone looking for a professional siding company. Nice job to the their entire team!!"  ~ Gary P.
Terry and Kristen Stammanis started Twin Cities Siding Professionals in 1995 to raise the standard for home improvement businesses. Since then, they've received the Guildmaster Award SEVEN years in a row and have demonstrated a true commitment to delivering excellence.
---
Redstart Construction, Inc.
"Great quality company. The project was done beautifully, it exceeded our expectations and was completed on time. The employees who worked in our home every day were hardworking, courteous, and did a fantastic job. We received many quotes and were really happy with our decision to use Redstart. We would use them again in a heartbeat."  ~ Doug D.
Since joining GuildQuality's community of quality in 2016, Redstart Construction, Inc. (Naperville, IL) has already received five consecutive great reviews in 2016 and 2017 and has a 100% recommendation rate!
---
Window Nation – Delaware Valley
"The crew was absolutely spectacular, including James McCabe, Steve Wildonger, Matt Golinski, Brian Comber, Joe Weldon, and Dave Jackson. They were extremely professional, a pleasure to work with, and extremely accommodating. The work was absolutely perfect."  ~ Jackie M.
Window Nation is family-owned and operated by third generation window experts, Harley and Aaron Magden, and is the 5th largest home remodeling company in the United States, according to Qualified Remodeler Magazine.
---
Quadrant Homes
"I am beyond thrilled with my new Quadrant home. The construction is high quality, detailed and the outcome is simply beautiful. the construction team was very thorough in all aspects of the process. I'm so thankful I chose this path (new construction with Quadrant) for my next home!" ~ Somer S.
Quadrant Homes builds quality new homes throughout the greater Seattle and Puget Sound area. Since becoming a Guildmember in 2006, they've received the Guildmaster Award six years in a row (2010-2016).
---
Receive a spectacular review? Send us an email and let us know!
What's your recommendation rate with your customers?
Find out
Start surveying