Announcements
Guildmembers
Member Shout-outs: July 2017
July 20th, 2017 by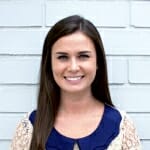 Our members are pretty fantastic.
And, unsurprisingly, we're not the only ones who think so! Every month, a handful of our members receive a customer review simply too spectacular to ignore, which is why we're giving them a shout-out and sharing these 'best of the best' reviews on our blog.
---
Backyard Amenities
"Backyard Amenities did a great job managing the project from the bid through completion. My family loves the pool and it came out exactly as we wanted. The price, quality, and overall experience beat my expectations and I doubt any competitor could match it. Overall, we made the right choice awarding to Backyard Amenities and would not change a thing if we had to do it over again." ~ Jason S. 
Backyard Amenities is a family run business, owned and operated by Brad and Patty Stephens. They specialize in the construction of quality gunite swimming pools, and they also offer a complete line of swimming pool chemicals and supplies. Since becoming a member in 2015, Backyard Amenities has received the coveted Guildmaster Award twice, and it's no surprise that they have an impressive 98% recommendation rating.
---
Precision Countertops, Inc.
"I was very happy with the professional candor and workmanship of the team who scheduled my project, created my template, and installed my counter top. They worked with me through a few unforeseen issues, explained to me the pros/cons of decisions to make, and did their best to accommodate the work area and my time. The team worked cleanly and respected the other areas of my home they walked through. I didn't have to do any cleanup work after they left. They took all the waste and dust generated with them." ~ Epilepsia A.
For over 25 years, Precision Countertops, Inc. has been manufacturing and installing custom countertops for homeowners in the Pacific Northwest. They offer a full range of high-quality custom countertops in nearly every surface on the market. Based on feedback from over 12,000 customers, 96% were satisfied or extremely satisfied with their quality of materials. In 2017, Precision Countertops received a badge for 20 Consecutive Great Reviews.
---
Turnkey Restoration
"Turnkey excels in many areas, but their customer service is by far the most outstanding. Any questions that we had, Jake with Turnkey had the answer. Any problems we had, he worked to solve. Any unexpected issues that came up were handled fast & effectively. We love how our project turned out & will definitely use Turnkey for any future projects!" ~ Alicia N.
Turnkey Restoration provides repair and restoration work for homeowners in the Minneapolis and St. Paul area. They take pride in delivering excellent customer service from assessment to inspection. In the past year, Turnkey Restoration received the badge for 10 Consecutive Great Reviews and 20 Consecutive Great Reviews. In addition, they were named as a 2017 Guildmaster Award winner.
---
Receive a spectacular review? Send us an email and let us know!
Are your customers telling you the whole truth?
Let's find out
Get started