Announcements
Guildmembers
Member Shout-outs: February 2017
February 22nd, 2017 by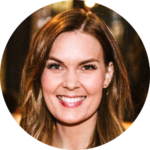 Let's face it, our members are pretty fantastic.
And unsurprisingly, we're not the only ones who think so! Every month, a handful of our members receive a customer review simply too spectacular to ignore, which is why we're giving them a shout-out and sharing these 'best of the best' reviews on our blog.
---
Gavigan Construction
"This group has bent over backward throughout the build. They make you feel extremely comfortable in their environment. I was treated not just as a buyer, but as a friend. My new townhome was built with the highest of standards and I couldn't be happier. I would say Gavigan Homes is extremely lucky to have the awesome team they have. That, I think, is the key to his success."  ~ Jayne S.
Gavigan Construction is privately owned and operated and has lead innovation in the home building industry for over 40 years. In addition to receiving the Guildmaster Award for the second year in a row, Gavigan Construction also received 50 consecutive great reviews in 2017, such as the one above.
---
Sure Point Exteriors
"We had a great experience with Dalton and his crew. They're professional and flexible and accommodated our special requests. For example, I asked if they were recycling their wood pallets and Dalton followed up and made sure that was done! Plus, they followed up quickly when we asked for changes. Overall, we feel that this is the best experience we've had with a contractor working on our historic home!"  ~ MaryEllen V.
Sure Point Exteriors provides James Hardie siding and trim, windows, roofs, custom decks, and vinyl siding in the Kansas City area. Plus, they're a 2017 Guildmaster Award winner!
---
Lifetime Remodeling Systems
"Scott and Chris did a fantastic job on my residing project. From start to finish everything went incredibly smoothly. Scott helped walk me through all of the options and every time his recommendations were the right decisions for the project. The work Chris did on the house was superb. No detail was too small and everything was completed to perfection. I highly recommend Lifetime Remodeling Systems for their quality of work, efficiency, and professionalism."  ~ Case K.
Lifetime Remodeling Systems is a full-service exterior renovation firm offering siding, window, and roofing replacement. They've also received the Guildmaster Award five years in a row as well as 20 consecutive great reviews in 2014, 2015, and 2016!
---
Receive a spectacular review? Send us an email and let us know!
What's your recommendation rate with your customers?
Find out
Start surveying