Announcements
Guildmembers
Member Shout-outs: August 2017
August 10th, 2017 by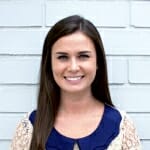 Our members are pretty fantastic.
And, unsurprisingly, we're not the only ones who think so! Every month, a handful of our members receive a customer review simply too spectacular to ignore, which is why we're giving them shout-outs and sharing these 'best of the best' reviews on our blog.
---
Exterior Source
"My experience with Exterior Source was professional from start to finish. They completed two jobs at two different homes. Andrew was thorough and professional in his presentation, and everything he told me actually happened. The crew was awesome! They were friendly and helpful, and they brought to my attention anything that was unusual." ~ Patricia F.
Exterior Source is a Class A home improvement contractor specializing in roofing, siding, gutters, windows, and doors. For the past three years, Exterior Source received the Guildmaster Award. They also consistently receive excellent reviews across the board, but especially in the areas of expertise, quality of materials, and quality of workmanship.
---
Synergy Builders
"We can't speak highly enough of our experience with Synergy Builders. We found them to be honest, fair, and accessible. On the first day we walked in the door, we found really good people who do high quality work. They were quick to communicate with us about everything along the way. They came up with a great plan for us, which was fine-tuned to our needs, and turned that plan into a beautiful space. We did not experience a single unpleasant day. Everyone who worked with us was polite, kind, and professional. Thank you Synergy Builders! We are so happy with what you did for us in our home. We love it!" ~ Judy P. 
Synergy Builders is a remodeling company located in Chicago, Illinois. They have 15 years of experience with designing and executing home improvement projects such as room additions, kitchen remodels, bathroom remodels, and basement finishing. Synergy Builders is celebrating their 5-year anniversary with GuildQuality this year, and they recently received the badge for 10 Consecutive Great Reviews.
---
Paragon Construction Company
"The entire team we worked with at Paragon (George, Jeremy, Joe, Kevin, Jake, and Joanna) was extremely professional. They took all of our questions and concerns very seriously. We could tell that the Paragon crew really strives to create a high-quality product that the homeowner will be happy with. It's nice to see a company that puts the customer first, instead of just trying to make a quick profit." ~ Bob C.
Paragon Construction Company is a full-service remodeling company with teams specializing in Betterliving Sunrooms & Awnings, exterior remodeling, and interior remodeling. Since becoming a member in 2010, Paragon Construction Company has been a Guildmaster award winner seven times! They have a 98% recommendation rating and a 100% satisfaction rating for quality of workmanship, materials, and crew.
---
Receive a spectacular review? Send us an email to be included in the next Member Shout-outs.
What's your recommendation rate with your customers?
Find out
Start surveying