Announcements
Guildmembers
Member Shout-outs: April 2017
April 20th, 2017 by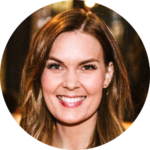 Let's face it, our members are pretty fantastic.
And unsurprisingly, we're not the only ones who think so! Every month, a handful of our members receive a customer review simply too spectacular to ignore, which is why we're giving them a shout-out and sharing these 'best of the best' reviews on our blog.
---
Integrity Roofing, Siding, Gutters & Windows
"Our experience with Integrity was professional from beginning to end. Everyone from the company estimator to the workers, were prompt, courteous, and knowledgeable of their jobs. If they didn't have an answer on the spot, they would respond quickly. William did everything possible to answer questions and prove that they were the best fit for the job. Our relationship became one of mutual trust. Mark and the crew made sure the job was satisfactorily completed. There was an issue with the gutter covers, but Mark came back and corrected everything. The name Integrity says it all. Thanks for a job well done."  ~ Loyse M.
Blake Clarkson and David Todd started Integrity because they saw a need in this industry for a company people could trust. They joined GuildQuality in 2013 and have since then received the Guildmaster Award three times, most recently in 2017.
---
ADR Builders, Ltd.
"ADR is a terrific contractor. Although no renovation can be called fun while it's happening, I enjoyed having the ADR carpenters, plumber, and subcontractors in our house for four weeks, and now I have a beautiful new bathroom to enjoy. Jane was extremely helpful in helping me settle on materials. The whole company is top-notch!"  ~ Ann S.
Since joining GuildQuality's community of quality in 2004, ADR Builders, Ltd. (Baltimore, MD) has received the Guildmaster Award four times and has a 98% recommendation rate!
---
Arocon Roofing and Construction, LLC.
"Arocon Roofing and Construction was so professional, the price was so fair, and the quality is great. My roof is beautiful and it was so well done that I actually sold about 7 more roofs in my neighborhood by word of mouth."  ~ Kevin S.
Arocon Roofing and Construction, LLC. specializes in roofing, siding, and gutters, and has been a member of GuildQuality's community of quality since 2013. And, since January 2017, they've already received 10 great reviews in a row!
---
Receive a spectacular review? Send us an email and let us know!
What's your recommendation rate with your customers?
Find out
Start surveying