Intelligence
Long-term strategies in the residential construction industry
December 8th, 2017 by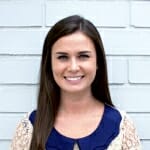 Long-Term Strategies from 2017
Each quarter, we send our GuildQuality Market Predictions Survey to over 5,000 people in our community of quality in order to gain a better understanding of the state of the residential construction industry. With 2017 coming to a close, we now have comprehensive data for the past year regarding market performance, overall business performance, long/near-term strategies, and emerging/waning trends. In this blog post, we will share the top long-term strategies from the past year, according to our last four Market Predictions Reports.
First Quarter: Improve marketing, advertising, and communication
Better employee training and education
Hiring better-qualified employees
Strengthening online/digital presence
Second Quarter: Improve customer service 
Using third-party services to evaluate the business
Ongoing employee training
Strengthening online/digital presence
Third Quarter: Expand services and improve existing products 
Using third-party services to evaluate the business
Providing better customer service
Offering more training to employees
Fourth Quarter: Strengthen relationships with prior and current customers
Implementing more processes to promote better organization and communication
Investing in social media marketing
Using customer feedback to evaluate performance
To see more data from our Market Predictions Reports, click here.
Are your customers telling you the whole truth?
Let's find out
Get started