Intelligence
Do you know what homeowners expect from you?
February 21st, 2018 by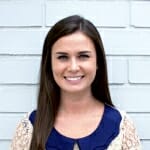 When working with a homeowner, it is extremely important to understand their expectations upfront so that you can give them the best possible experience with your company. For those of you who have been in business for a long time, you've probably seen changes over the years in what homeowners expect, in order to consider their experience with you a positive one. Micah Solomon of Forbes wrote an article that discussed 10 trending changes he's seen in customer service expectations; we'll highlight three of his points that are especially important for home pros.
The definition of "quick response time" has changed.
Before the internet was such an integral part of our lives, people considered an answer to their question in a day or two to be a quick response. You might have even gotten away with letting a few days slip by without your customer getting too angry. That is certainly not the case anymore. Social media, email, and online instant chat programs have caused customers to expect a response almost immediately, if not within a few hours.
Solomon, states,"Remember, 'we respond to all inquiries within 24 hours' means you're answering in about 46 days, I figure, if you do the conversion to internet time. It's simply not good enough."
You must have the means to answer customer complaints in today's standards for a quick response time; meaning you should respond to your customers as soon as possible. Even if you cannot answer their question right away, at least let them know that you are aware of their issue and are working to get them an answer as quickly as you can.
Customers expect you to listen.
Part of responding quickly to your customers comes from actually listening to them in the first place. Your customers have access to multiple lines of communication with your business including social media, email, and phone, so it is important to monitor those channels and give helpful responses in a timely manner.
Want to take listening to your customers a step further? Be proactive (not reactive) and reach out to your customers to collect their feedback directly. This is a great way to uncover issues before they reach the internet; giving you the opportunity to solve the problem with just you and your customer instead of you, your customer, and all of Facebook or Twitter.
Every customer has the chance to tell their story.
With the rise of social media and online review sites, customers are more empowered than ever to share their experience with your company, whether good or bad, on a broader scale. Although these sites are readily available for customers to post their complaints, Solomon shares that most would prefer to make things right with you first.
"The good news is that while they know they have options, just a click or two away, by and large customers hope you realize this too, and that you don't make them use that twitchy clicking finger. They'd rather stay than switch, but only if you treat them right."
This is why gathering feedback from your customers on a regular basis is so important. Doing so will help you discover their unhappiness right away, giving you the chance to solve the problem and maintain a positive relationship with your customer.
Providing quality work is just part of the equation of a successful residential construction company; you must make customer satisfaction a main focus as well. Realizing that there are shifts in what your customers expect from you will help you stay ahead of the competition and build strong relationships with your customers.
Are your customers telling you the whole truth?
Let's find out
Get started