Announcements
Guildmembers
Presenting the 2021 James Hardie Service Excellence Award winners
July 27th, 2021 by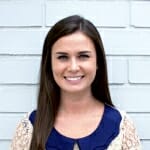 GuildQuality is thrilled to present the winners of the 2021 James Hardie Service Excellence Award, which recognizes James Hardie contractors who consistently deliver outstanding service and high-quality work.
To be eligible for the award, each applicant submitted a representative sample of their customers for GuildQuality to survey. The customer satisfaction surveys included questions about the client's experience as well as an overall "Likely to Recommend" rating.
The average recommendation rate of this year's winners is 98.52%! It is clear that these contractors have demonstrated an unwavering commitment to providing an exceptional customer experience for every client.
The 2021 Service Excellence Award winners
A Cut Above Exteriors
Advanced Home Exteriors
AJT Construction, Inc.
All Coast Builders
Allied Siding & Windows
Blue Jay Exterior Renovations Inc.
Carolina Exteriors
Carp's Complete Exteriors
Chattanooga Exteriors
Colorado Siding Repair
Contract Exteriors
Craftsman's Choice
Custom Concepts Construction
DaBella
Distinctive Home Exteriors
Elite Exteriors LLC
EMA Construction
Erdmann Exterior Designs Ltd.
Five Star Contractors, Inc
G. Fedale Roofing and Siding
Good Guys Contracting
Holeman Inc.
Home Exterior Systems, LLC
Homescapes of New England
HP Exteriors
HX Home Solutions
JD Hostetter & Associates
John McCarter Construction
Johnson County Siding & Window Co.
JP Construction
K & B Home Remodelers, LLC
Kansas City Exterior Professionals
KLM Contractors
KVN Construction Inc
Lakeside Renovation & Design
Lifetime Remodeling Systems
M&M Home Remodeling Services
Midwest Siding Inc
Mossy Oak Construction
My Guys Remodeling
Nelson Exteriors
Northern Pacific Exteriors
Opal Enterprises, Inc.
Painting Plus Inc.
Perdue Builders & Supply, Inc
Polar Bear Exterior Solutions
Porter Family Contracting
Preferred Siding Inc.
Premier Building & Renovations Corp
Premium Siding and Painting Co
Restoration Exteriors LLC
Royal Exteriors
RPS Remodeling
S.I.S. Exterior Renovations
Salute Exteriors
Schaffer Window & Siding Inc.
Scottish Home Improvements
Sideco / Windco, Inc.
Siding & Windows Group
Siding Express
Siding Pro, LLC
Siding Pros of Idaho
Solid State Construction
Southern Home Services, LLC
Southwest Exteriors
Specialty Siding
Square Exteriors
Strong Shield Siding
Stutzman and Kropf Contractors
Sunshine Contracting
Superior Exterior Systems
Sure Point Exteriors
TH Agram Inc
The Siding King
Timberland Exteriors
Titan Siding Windows and Exteriors, LLC
Triangle Home Exteriors
Twin Cities Siding Professionals
Congratulations to this year's winners!
Learn more about our Partnership Awards here.
Are your customers telling you the whole truth?
Let's find out
Get started