Announcements
Guildmembers
The 2020 James Hardie Service Excellence Award winners
September 29th, 2020 by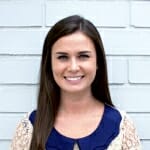 GuildQuality is thrilled to present the winners of the 2020 James Hardie Service Excellence Award, which recognizes James Hardie contractors who consistently deliver outstanding service and high-quality work.
To be eligible for the award, each applicant submitted a representative sample of their customers for GuildQuality to survey. The customer satisfaction surveys included questions about the client's experience as well as an overall "Likely to Recommend" rating.
The average recommendation rate of this year's winners is 98.91%! It is clear that these contractors have demonstrated an unwavering commitment to providing an exceptional customer experience for every client.
The 2020 Service Excellence Award winners
Companies Under $5 Million in Annual Revenue
Johnson County Siding & Window Co.
Companies Over $5 Million in Annual Revenue
Premier Building & Renovations Corp
Congratulations to this year's winners!
Learn more about our Partnership Awards here.
Are your customers telling you the whole truth?
Let's find out
Get started