Announcements
Intelligence
Introducing: GuildQuality Job Board
October 17th, 2017 by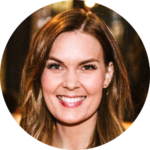 GuildQuality Job Board
It's no secret that the industry's labor shortage continues to be a major challenge for many builders, remodelers, and contractors.
That's why we're launching GuildQuality Job Board, a new product designed to help professionals in the home improvement industry find and hire qualified labor. Best of all, it's free for all Guildmembers!
Although we're very excited about the possibilities Job Board brings to the table, in order for this tool to work the way it's supposed to, we need a bit of help from our Guildmembers, first.
How? We need our members (Admins only) to post a job or two on GuildQuality Job Board! As a token of our appreciation, we'll send a GuildQuality t-shirt to the first 25 members who do this!
To learn how to access and manage GuildQuality Job Board as an Administrator, please read the following instructions, carefully.
How to access:
To access GuildQuality Job Board, visit your GuildQuality profile page and click the 'Help Wanted' tab. Note: If you are not an account admin, you will not see the 'Help Wanted' tab on your GuildQuality profile page (unless there are open jobs posted).
How to create/publish a job:
First, click the 'Post a new job' under the 'Help wanted' tab within your profile (doing so will take you to a new page in Crew).
Next, enter job information, such as title, responsibilities, etc. Then, review your post and click 'Save'. Tada! Your post is now live.
To make any changes, simply click the 'edit' button at the top. Note: Unless you are an Administrator in the GQ app, you will not be able to create or manage jobs.
How to view posted jobs/nas/content/live/gqbloglicants:
To view your posted jobs, visit your GuildQuality profile page, click the 'Help Wanted' tab, and look below the 'Post Job' button. You can also see your posted jobs by visiting Crew, clicking 'Jobs', and searching for your post.
To view applicants, click 'Applications' located on the left side of your GuildQuality profile page, under the 'Help Wanted' tab.

---
We're still making changes to Job Board, so if you have any suggestions or questions, please email Justin Ruckman.
Are your customers telling you the whole truth?
Let's find out
Get started